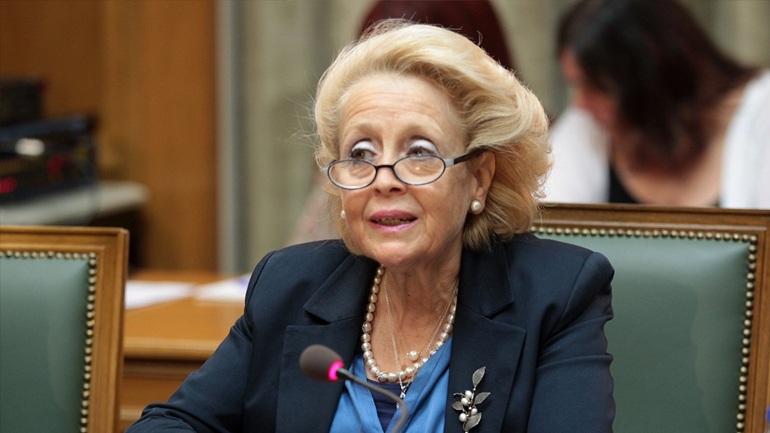 Main opposition SYRIZA party leader Alexis Tsipras held a meeting on Tuesday with the former head of the Hellenic Competition Commission, Vasiliki Thanou, who was recently removed from her position by the New Democracy government.
Thanou had asked to meet with all parliamentary opposition parties, to discuss her removal along with the Commission's vice president and two more members. The meeting with Alexis Tsipras sparked a reaction from the government, with sources arguing that it proved the two had close ties, which gave the government reason to expel Thanou from the helm of the independent authority.
In a non-paper, SYRIZA said the meeting was purely "institutional" and that Thanou had met with other leaders too. The party also pointed out that New Democracy voted to change the Commission's leadership alone, without the support of other parties.
Earlier this month, the chair of the Council of State rejected appeals by Vasiliki Thanou and Anna Nakou, demanding a preliminary injunction following their ejection from the Hellenic Competition Commission. The former head and deputy head of the Competition Commission, have appealed to the country's highest administrative court, the Council of State, for a suspension of their removal, with a hearing expected on 30 August by the Council of State's suspensions committee. They have filed also an appeal for annulment of the decision removing them from their posts. This will be heard by the Plenary of the Council of State early December.
During a meeting of the parliament's Institutions & Transparency committee on Tuesday, SYRIZA MPs urged the government not to appoint a new leadership of the Competition Commission before the Council of State has issued a final ruling on the dismissal of Thanou and the other officials.
For his part, New Democracy MP Adonis Georgiadis, a minister for Investment, said the government is acting in accordance with the law, while allowing the important work of the Commission not to stall./ibna