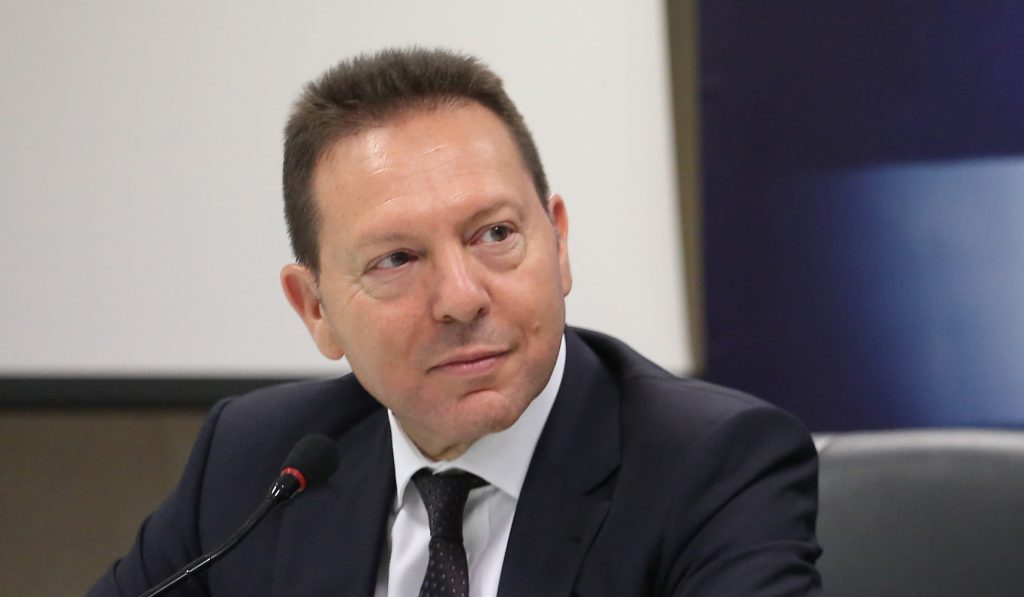 Greek government sources have criticized the Governor of the Bank of Greece (BoG), Yannis Stournaras, for not having officially commented yet on last week's Eurogroup decision to grant the country debt relief.
The decision was hailed by Prime Minister Alexis Tsipras as "historic," insisting that Greece is finally turning a page after eight years of bailouts. Speaking to SYRIZA and ANEL MPs on Friday, the PM said debt relief measures ensure the smooth and stable refinancing of Greek debt, minimizing or even eliminating the risks of a potential turmoil.
Following the decision, BoG sources made clear over the weekend that it will not be making any leaks to the press about it, and that the Governor will respond "institutionally" in the next report on the economy.
Stournaras had repeatedly been targeted by the coalition government for being a proponent of a precautionary credit line being requested by Athens, to facilitate a smooth return to debt markets in the post bailout era.
The Finance Ministry refused to take the advice, insisting that a credit line would carry a series of obligations, effectively forming a fresh "adjustment program".
Government sources said on Sunday that Mr. Stournaras is being overtaken by reality, various governments and institutions, international analysts and the press. "Whatever he says is of absolutely no importance […] as was his proposal for a credit line, in order to vindicate himself and the Samaras-Venizelos government he served", the same sources argued.
The next central bank report on Greek economic performance will be published July 2.
It is also worth noting that main opposition New Democracy has asked for a parliamentary discussion on the economy, which Tsipras accepted and is expected to go ahead in coming days./IBNA