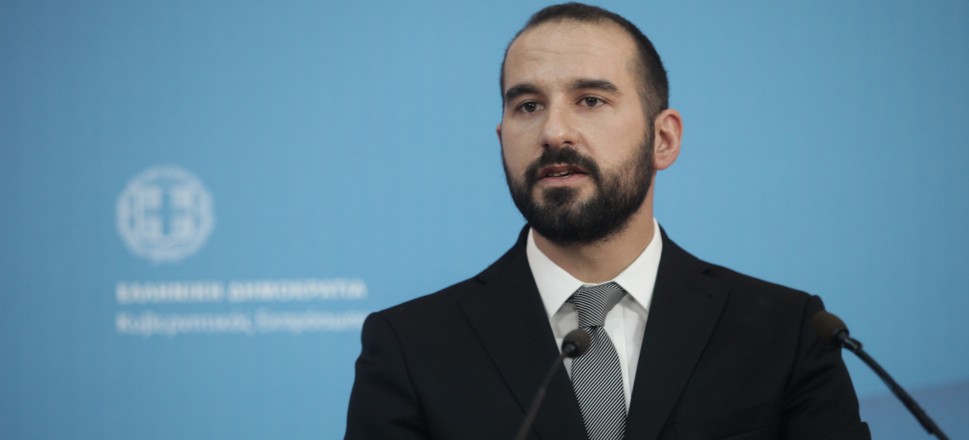 Greek government spokesman, Dimitris Tzanakopoulos, was reassuring on Wednesday that Finance Minister Euclid Tsakalotos will not be removed from his post as Minister of Finance.
Speaking to Real FM radio, the spokesman said Tsakalotos will negotiate on behalf of Greece with creditors, in the context of the upcoming review of the country's bailout program.
Tzanakopoulos said Tsakalotos will be the one to "lead, along with the entire government and the Prime Minister, the country out of the memorandum in August 2018".
Recent media reports have placed the minister of Finance at the heart of cabinet reshuffle scenarios. According to sections of the press, the difficult negotiations with creditors that lie ahead as part of the third bailout program review may temp the PM to select a fresh face to lead these talks, while moving Tsakalotos to the position of Deputy Prime Minister.
According to the spokesman, the priority of the coalition government at the moment is to proceed with the implementation of its program of policies that will – inter alia – allow the country to regain full access to bond markets in 2018.
In July Athens issues its first bond in three years, an indication that its debt crisis has eased. According to government sources, the Finance Ministry is keen on tapping markets again before the bailout program expires in 2018, part of a strategy to regain viable and steady access to international markets.
Tzanakopoulos also said that one of the top priorities at the moment is to boost growth. He added that investment interest in Greece is already evident and the government aims to support the trend.
Finally, the spokesman reiterated the intention of the Tsipras administration to adopt social policies that protect the most vulnerable and limit the impact of the economic crisis on Greeks./ΙΒΝΑ