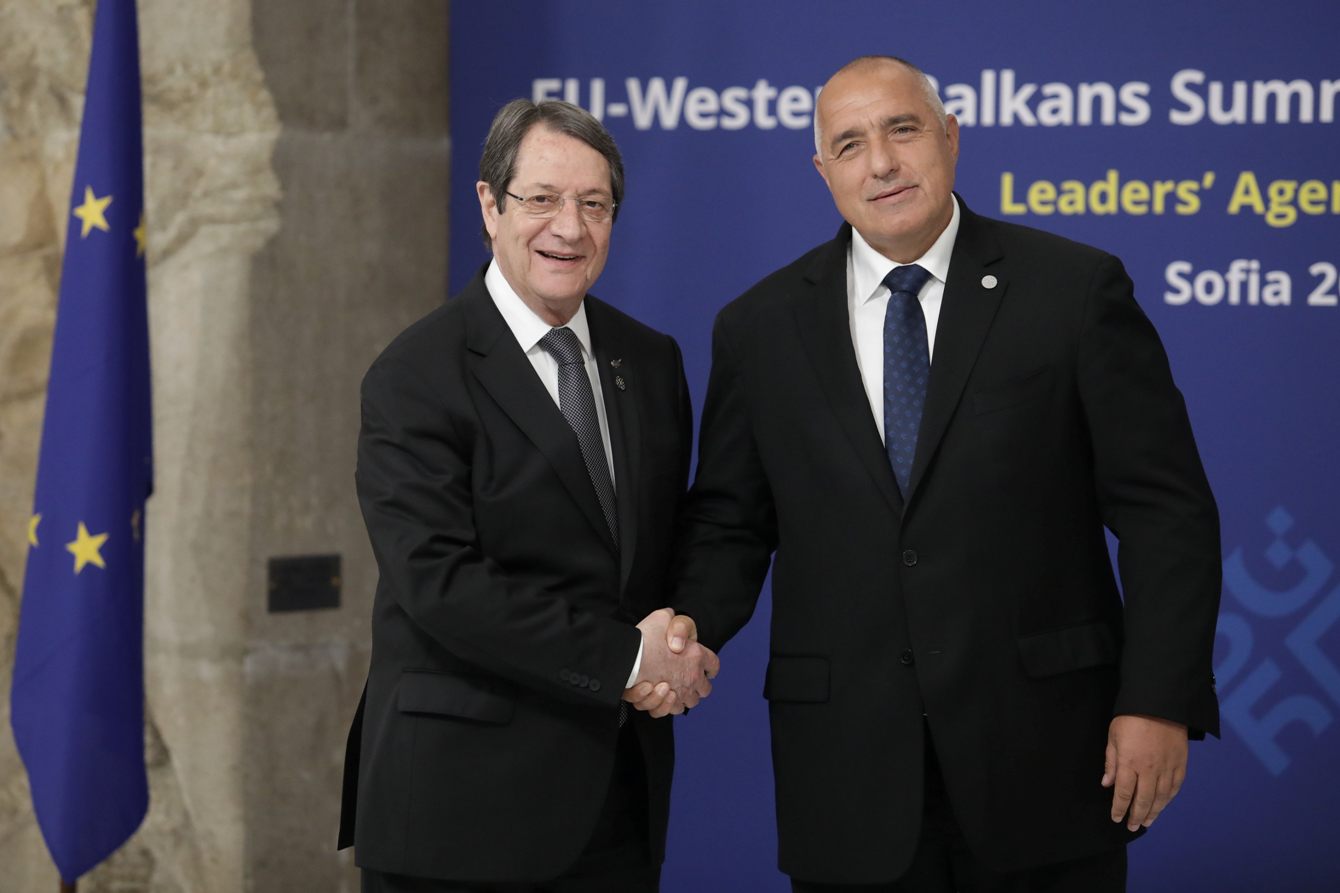 Government Spokesman of the Anastasiades administration, Prodromos Prodromou, referred to the intervention of the President of the Republic, Nicos Anastasiades, during the works of the EU-Western Balkans Summit, as well as on the contacts he held in the margins of the Summit.
In statements to reporters, on the sidelines of the summit, the spokesman said that "the President of the Republic had the opportunity in his speech to highlight the historical and cultural ties that always connect the historical region of the Western Balkans with the rest of Europe, underlining the importance of increasing ties today, enhancing connectivity the EU with these regions, of course, both in the field of transport, digital communications, as well as the links of society, education, culture and others, because the EU needs and values this region, with the agreement, according to the President's position, that any partners meeting the criteria will then acquire the status of a candidate for accession and start negotiations with the EU".
According to Mr. Prodromou, President Anastasiades also underlined the strategic importance to Europe and the security of this region, since five EU Member States are bordering with the Western Balkans and of course the EU, apposition shared by other country leaders as well. Consecutively, the EU should focus on the fact that third forces are trying to penetrate the Western Balkans.
The President of the Republic also had the opportunity to mention the sensitivity of the Republic of Cyprus to the intense activity of Turkey in this region. As such, the EU has a lot of interest in continuing, upgrading and invest in a future to the relationship with the Western Balkans.
"The President of the Republic, on the sidelines of the Synod, also had the opportunity to hold a private meeting with the President of France, Mr. Emmanuel Makron, with whom he discussed the ongoing upgrading of Cyprus's bilateral relations with France and the cooperation of many sectors. He also had a meeting with German Chancellor Angela Merkel, where she discussed both bilateral issues and issues concerning developments within the EU and some issues concerning Cyprus today.
The President of the Republic also had meetings with leaders from other Member States, as well as meetings with the President of the European Bank for Reconstruction and Development Sir Suma Chakrabarti, with whom he discussed the Bank's activities in Cyprus and the President of the European Investment Bank, Mr. Werner Hoyer, who talked about the Bank's interest in continuing its presence in Cyprus", Mr. Prodromou concluded./IBNA