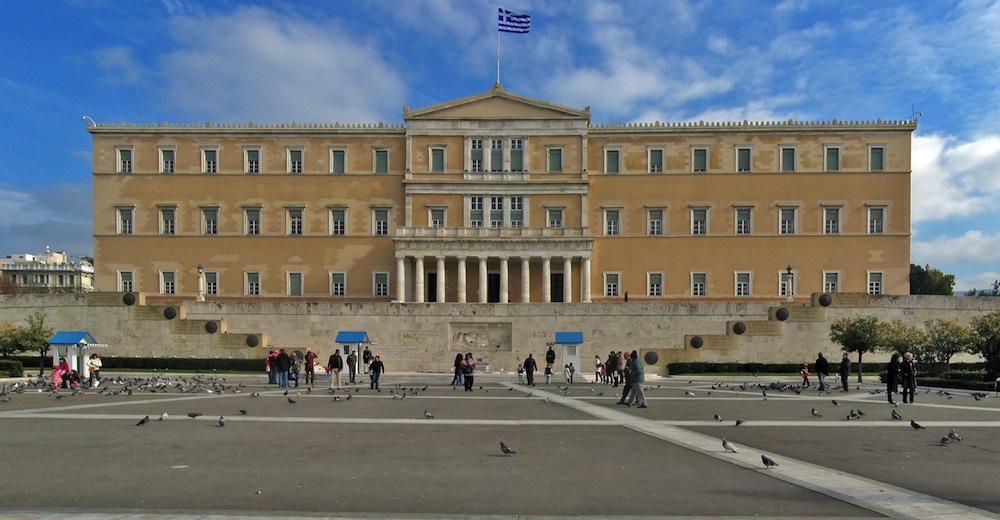 Stelios Petsas talked about the 2020 budget, stating that he was addressing the Greek economy's big problem in recent years, that is, the growth and investment gap that lately was holding Greece at the bottom of the investment ranking, while highlighting it as the champion of unemployment.
At a time when growth rates are being revised downwards across the whole Eurozone, Greece is moving at the opposite direction: 2% for 2019 and 2.8% for 2020, Mr. Petsas pointed out, while adding:
– He expects a significant increase in growth rate from 1.5% in the first half of 2019 to 2.8%.
– He also projects further reduction of unemployment levels to 14%, which translates to about 100 thousand fewer unemployed individuals.
– He is putting an end to the previous government's surplus policy. It is recalled that during the 2016-2018 period, 11.4 billion euros were removed from the economy budget, in addition to the high primary surpluses agreed with the creditors.
– He is restructuring the Public Investment Program by reinforcing its co-financed arm and ending sub-execution that had overshadowed its operations up until this year.
Expenditures in the Healthcare sector will be increased, the government spokesman stressed, as will be the case in the field of Education; by € 102 million, Mr. Petsas said in response to a question about SYRIZA's objections.
Stelios Petsas referred to a statement from the Ministry of Health, in response to a question about the "nepotistic appointments" of hospital administrators. He refrained, however, from commenting on Mr. Pateras' appointment to the Karditsa Hospital, which sparked controversy and highlighted the inconsistency between what the government says and what it ends up doing.
Responding to a question, he said that enhancing the role and promoting the European prospects of the Western Balkans was discussed during the Mitsotakis-Conte meeting in Rome, while adding that he was optimistic there would be something more tangible soon.
He also said that all perspectives are open to the possibility of setting up an Inquiry Committee.
On the issue of the President of the Republic, he commented that the consensus in the election of the President of the Republic is imposed by the Constitution and not by the party's intentions. We will recommend people who can obtain consensus. /ibna