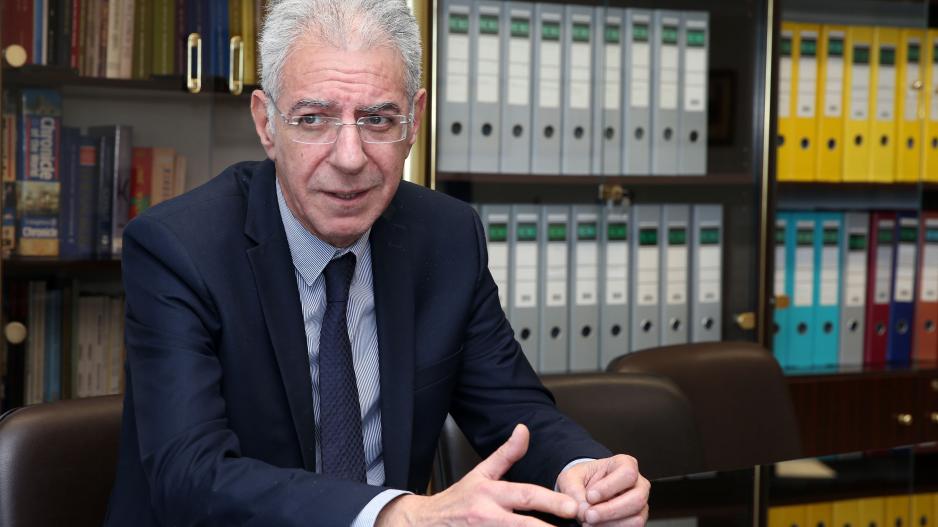 He expressed hope that Turkey would seize its provocations
By Michalis Michael
Government Spokesman Prodromos Prodromou expressed his hope that Turkey will seize its provocations and will change its attitude, in order for the negotiations to be relaunched. He stressed that Cyprus continues to take initiatives to provide a solution for the Cyprus problem.
In his remarks following the annual national memorial service the hero of the Dymon Community, Ioannis Tsangaris, the Spokesman, when asked about Turkey's provocations, responded that "we are in the process of preparing for the resumption of negotiations. It goes without saying that going in this direction, the appropriate environment should be created. We hope that Turkey will show at the time something different from what we have seen so far, because negotiations is the only way forward, where an agreement will be achieved, that will put an end to this abnormal situation, the occupation of Cyprus and the outbreaks of conflict Turkey unfortunately creates".
As he said, "The President of Cyprus, as has been discussed in the last meeting with the Turkish Cypriot leader, is waiting for the consultations with UN Special Envoy Jane Holl Lute to continue, in view of finding fertile ground and persuading the SG to resume the negotiations".
When asked whether the Turkish provocations are aimed at putting pressure on the Cypriot President to resign, the Spokesman said, "The negotiations are based on the UN's decisions and resolutions, and we are looking for an agreement acceptable by the citizens first and foremost, but which will also be in line with EU's principles and rules. These principles cannot be overlook by anybody, and the solution of the Cyprus issue is meant to create an independent country, in which all legal residents will be able to live and work together peacefully. These are the principles of the solution which is sought, and cannot be altered by any policy Turkey or any other party might pursue".
When called to comment on the reports of a joint text regarding the negotiations, the Spokesman stated, "It is well known that the UN Secretary-General, who has shown interest and continues to seek initiatives in order to resolve the Cyprus issue -and this is certainly a positive thing- has asked for an agreement on this direction regarding how and what to negotiate. In this regard, the Greek Cypriot side, the President, expects that the resumption of negotiations can be based on the joint statement that initially began the negotiations, on all the convergences reached in the last phase of the negotiations, but also on all the topics discussed up until the Crans Montana dinner, where the dead-end was reached"./ibna