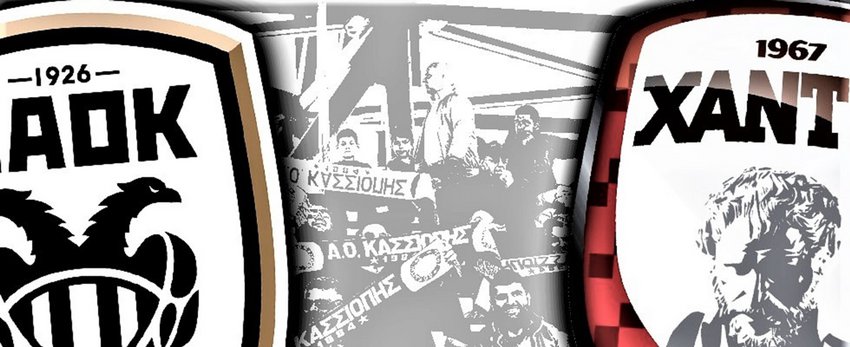 The New Democracy government came under fire from opposition parties on Tuesday for allegedly taking sides in a clash between Super League football rivals Olympiacos and PAOK.
The government was dragged into a raging battle between the two clubs, as PAOK faces relegation for allegedly bending football club ownership rules. On Monday, the country's Professional Sports Commission found PAOK and Xanthi, another Super League club, shared common ownership, which rules forbid.
The owners of Olympiacos and PAOK, business moguls Vangelis Marinakis and Ivan Savvidis respectively, have been at odds over a series of issues relating to the management of Greek football and the many challenges it faces.
Late on Tuesday evening, the deputy minister for Sport intervened to change the framework for penalties imposed in such cases. PAOK will now face a 5-10 point deduction. A final decision will be made by a Super League disciplinary committee that will issue its verdict imminently.
Explaining the government decision to table an amendment, Culture Minister Lina Mendoni said the aim is to "safeguard social cohesion" as the issue appears to have caused divisions within society.
Deputy Minister for Sport Lefteris Avgenakis was targeted by both PAOK and Olympiacos fans on social media, while the two clubs traded strong-worded announcements. Avgenakis and the Mitsotakis administration on the whole is being accused of siding with Olympiacos owner Vangelis Marinakis, with PAOK demanding his resignation.
PAOK also alleges that the deputy Ministry for Sport made personnel changes to the disciplinary panel that will issue a verdict on the case, in an attempt to influence its ruling.
On its part, Olympiacos argues that PAOK owner Ivan Savvidis is responsible for PAOK's impending relegation, while several media owned by Marinakis slammed the government's decision to change the rules via a last-minute amendment.
The issue was also discussed in parliament on Tuesday. Representing main opposition SYRIZA, MP Euclid Tsakalotos charged that Avgenakis was attempting to "correct one mistake by making another". SYRIZA demanded a roll-call vote on the amendment that will go ahead on Wednesday afternoon.
"If the government is citing social division – which is supposedly a national risk – over football, what will it do when more serious matters emerge", Tsakalotos asked Mendoni in parliament. He went to demand an explanation over whether or not the government was being "blackmailed" into taking action.
Earlier, government spokesman Stelios Petsas announced New Democracy MEP Theodoris Zagorakis was being ousted as a result of his public demand that the government takes action against a possible PAOK relegation. Several New Democracy MPs from northern Greece constituencies, as well as municipal and regional council representatives also urged the government to make sure the Thessaloniki-based club doesn't face relegation./ibna