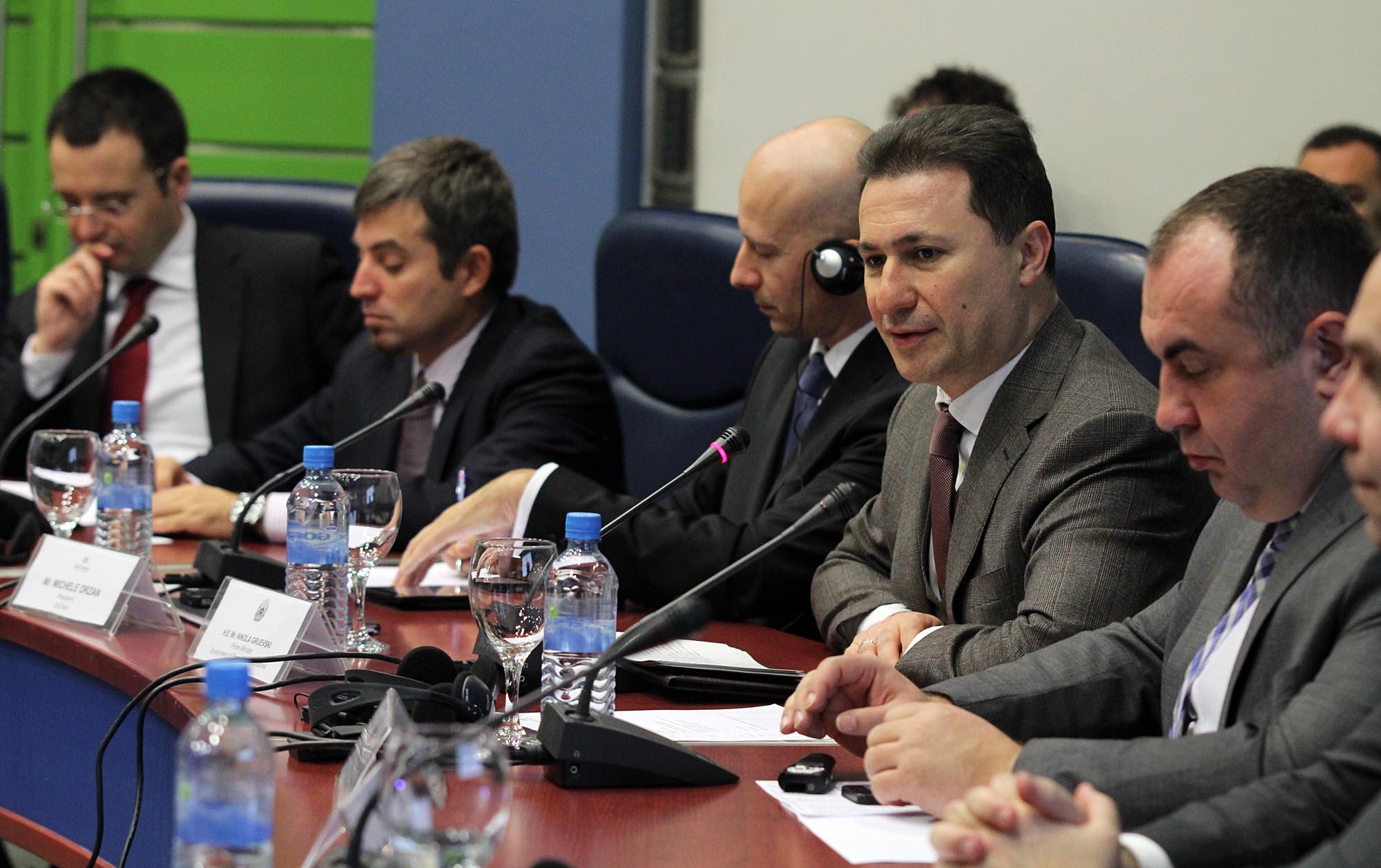 From Skopje for Independent Balkan News Agency, Naser Pajaziti
Skopje, December 6, 2013
Prime Minister Nikola Gruevski declared on Friday in the Business Forum in Skopje that FYR Macedonia offers excellent opportunities for investments and that it's competitive not only in terms of low expenses, but also based on the educated labor force.
Present in this Business Forum are over 40 companies from Southeastern and Central Europe.
"Doing business in our country has low costs. There's no other country that offers such low costs in Europe", said prime minister Gruevski.
Gruevski added that besides low taxes, FYROM also offers tax relieves for reinvested funds, a benefit which is exploited by two thirds of companies in the country.
Mr. Gruevski said that the country has made improvements in the business climate, by taking several measures and reforms which led to the attraction of foreign investments.
Meanwhile, the Minister for the Attraction of Foreign Investments, Bill Pavlevski said on Friday that this business forum it's a very good opportunity to present the priorities in investing in FYR Macedonia. Mr. Pavlevski said that he hoped that powerful corporations which are present in Southeastern Europe will also come to FYROM.
Michele Orzan, head of European Economic Chamber of Central and Eastern Europe says that FYR Macedonia offers good investment opportunities. He says that this is a country which has undertaken the best reforms in the domain of business. According to Mr. Orzan, authorities in the country protect investors. He said that long term stability is good for investors and it's good for the country to try and preserve this stability.
European Economic Chamber of Central and Eastern Europe presents companies from ten countries such as Italy, Germany, Austria, Slovenia, Hungary, Serbia, Romania and Bulgaria.
The Business Forum was hosted by the cabinet of the Minister for the Attraction of Investments, Bill Pavlevski and European Economic Chamber of Central and Eastern Europe. /ibna/