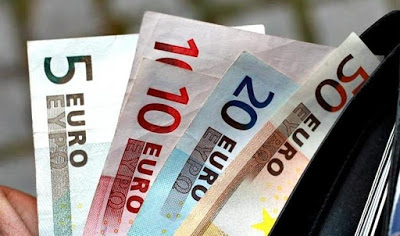 Having posted a larger than expected primary surplus in 2018, Greece's government is contemplating the adoption of handouts in coming weeks, as European and local elections approach.
On Wednesday, Prime Minister Alexis Tsipras chaired a meeting to discuss the measures to be adopted, with the participation of Finance Minister Euclid Tsakalotos and Alternate Finance Minister Giorgos Houliarakis.
Some of the measures are expected to be permanent, while others will be one-off interventions. A final decision on the exact nature and content of the measures is expected early May, after the Orthodox Easter holiday has passed, with immediate effect.
According to government sources and local media reports, the Tsipras administration could announce a tax reduction for those who pay their taxes on time. Moreover, appointments to the public sector are also on the cards, along with tax benefits for specific groups.
The decision to adopt popular, income-boosting measures and proceed with fresh handouts (i.e. rent subsidies) will impact on fiscal targets for 2019. However, government sources express confidence that the economy is on the right track and will continue to perform well and grow in years to come.
The European Commission projects 2.2% growth in Greece in 2019, with the average growth rate in the Eurozone standing at 1.3%.
In a statement to Ethnos newspaper on Wednesday, Euclid Tsakalotos confirmed the government is examining the adoption of tax cuts. These include a decrease of VAT imposed restaurant businesses and reduced taxes for employees and pensioners.
Meanwhile, Deputy Finance Minister Katerina Papanatsiou also revealed the government's intentions this week, when she told the national broadcaster that the Tsipras administration no longer has to wait until the end of the year to decide what measures to adopt, since the constraints of the bailout program no longer apply.
Nevertheless, Greek media report that with the quartet of Greece's international creditor institutions expected in Athens early May to discuss the next review of the country's post-bailout program, the government will have to prove that the economy can withstand the measures being contemplated./ibna