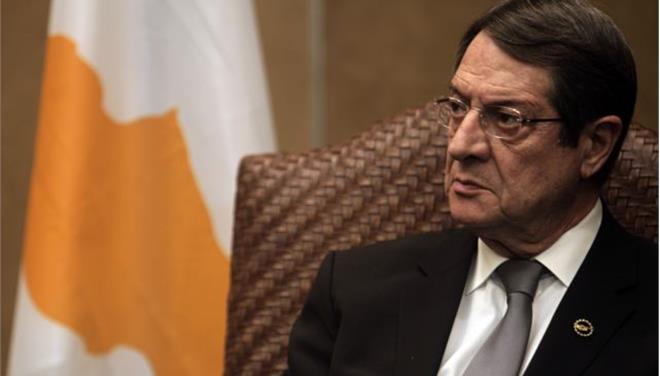 Nicosia, February 2, 2016/Independent Balkan News Agency
The Government has expressed "deep disappointment" over the leak of a document on the Cyprus peace talks, which had been given by the President to the parties which participated on Monday morning in the National Council meeting, the top adviosry body to the President on the Cyprus question.
According to a written statement by Government Spokesman Nicos Chirstodoulides, the Government is now obliged to review the practice of giving documents to the members of the National Council, which comprises the parliamentary parties.
The National Council decided during its meeting, on Monday, to distribute documents among its members, containing the position of the Greek Cypriot side on issues that are being discussed at the negotiating table for a Cyprus solution. The aim, according to Government Spokesman, was to have a thematic debate on a concrete basis.
"The Government wishes to express its deep disappointment at the fact that only a few hours after the completion of the National Council meeting and while there was discussion and specific recommendations, with all participants even condemning the leakage of documents, the document given to them by the President of the Republic was leaked and was posted on the internet," the statement said.
The Spokesman noted once again the lack of confidentiality and questioned the intentions of those who through such practices "affect not only the credibility of the Greek Cypriot side at the negotiating table, but also its negotiating power".
"Following the current development, the President is obliged to review the issue of providing documents to members of the National Council, and instead to continue the current practice according to which members of the National Council can go to the Presidential Palace to study, on the spot, all the relevant documents," the statement adds.
Cyprus has been divided since 1974 when Turkey invaded and occupied its northern third. UN-led talks, aiming to reunite the island under a federal roof, resumed last May.
Source: CNA