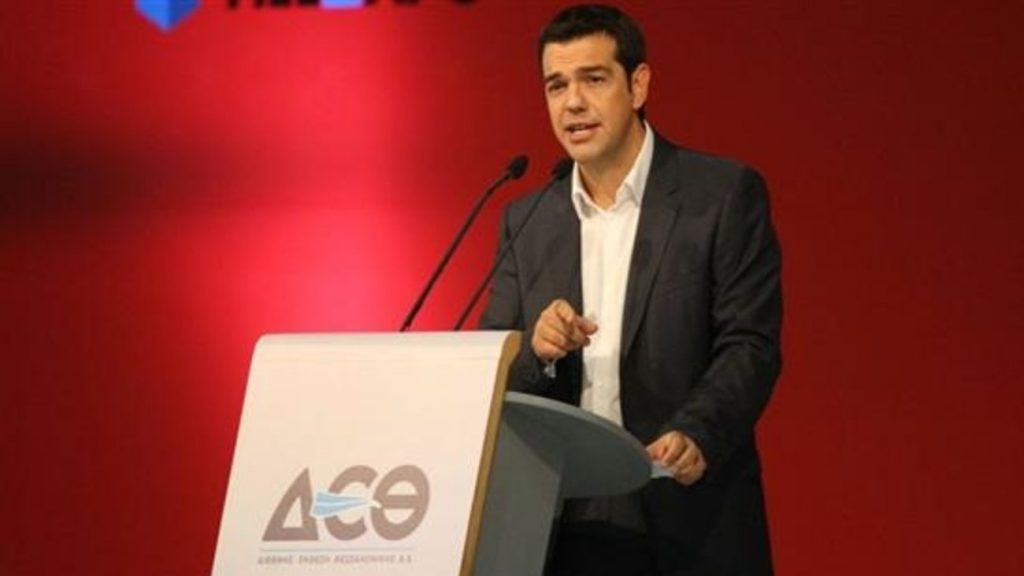 Athens, September 5, 2016/ Independent Balkan News Agency
By Zacharias Petrou
Prime Minister Alexis Tsipras is reportedly preparing to announce a limited set of measures to help those hardest hit by the crisis at the Thessaloniki International Fair.
Ahead of talks with creditors in coming weeks and the adoption of measures required to secure a subtranche of 2.8 billion euros in bailout funding, the PM is keen to gain scope for interventions that will positively affect those on low income.
Tsipras promised last week to use a part of the 246 million euros the government expects to collect from the auction of national television broadcasting licenses towards helping "weaker social groups". He promised that two-thirds of the money from the TV license auction will be flow into state coffers by the end of the year, with the remaining portion to be collected in 2017.
Meanwhile, deputy PM Yannis Dragasakis revealed in an interview over the weekend that the government is seeking to persuade international creditors to lower the country's primary surplus targets as they are "socially unfeasible and economically ineffective".
Greece has commited to meeting set annual primary budget surpluses as a percentage of GDP, beginning 2016 with a 0.5-percent target and graduating to an ambitious 3.5 percent of GDP in 2018.
The primary surplus targets are viewed as unsustainable by the government and an obstacle to the implementation of policies that will protect the most vulnurable while boosting investment and growth.
Dragasakis told Kefaleo newspaper that the country's economy is entering a phase of recovery but this alone will not be enough to reduce unemployment and cover increasing needs in Health, social protection and the welfare state.
The deputy PM points out that growth in Greece could return faster if the country is granted debt relief thus attracting foreign investment and boosting private and public investment too.
Finally, Dragasakis did not rule out a cabinet reshuffle. Analysts point out that the PM could use a reshuffle to signify a shift to the center-left of the political spectrum.