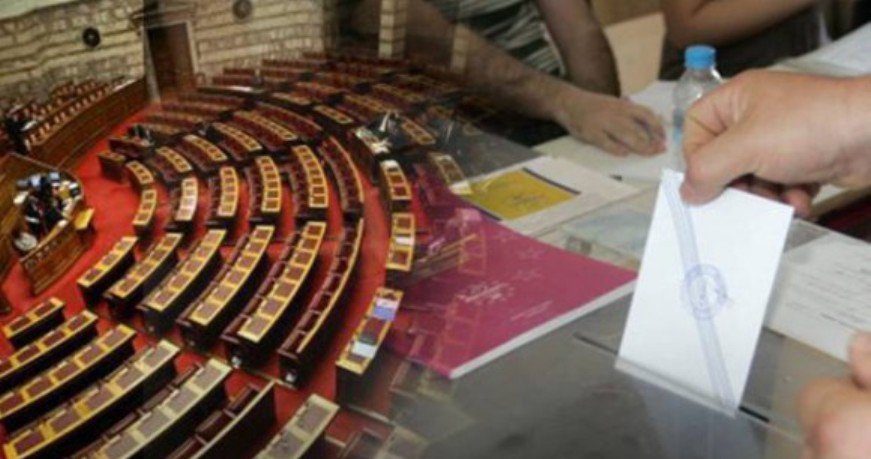 Athens, July 13, 2016/ Independent Balkan News Agency
By Zacharias Petrou
Government officials have focused their attention on getting the draft bill introducing changes to the electoral law approved in parliament by a 2/3 majority (200/300 votes).
This will allow the new law to kick in as of the next election. Instead, if it is approved by a simple majority, the changes (including the abolition of the 50-seat bonus for the first party) will apply as of the election after next.
The Prime Minister held an emergency meeting with his inner cabinet and closest advisors to discuss the issue yesterday, signifying the importance it has for the government. Deputy PM Yannis Dragasakis, Parliament President Nikos Voutsis, State Minister Nikos Pappas, Syriza Secretary Panagiotis Rigas and others attended the meeting.
It was agreed that the government must send a message that it is completely determined "to push through our proposal without being anxious as everything is still open". According to reports, government officials believe that the Syriza-ANEL coalition has the upper hand in the effort to secure a 2/3 majority.
The government officials argue that smaller parties such as PASOK and To Potami will find it difficult to explain why they are not supporting the adoption of a simple proportional representation system – if they ultimately decide to do so. Moreover, both parties have advocated in favor of simple proportionality over many years.
Alexis Tsipras stressed in yesterday's meeting that every chance of reaching an agreement and the widest possible consensus should be explored, without however making too many changes to the original proposal of the government. It is noted that even lowering the 3% threshold for entry to parliament is up for discussion as the government tries to persuade more MPs to back electoral law change.
The media point out that the issue is far from settled and there may be many twists and turns before a final proposal is determined, while it is also possible that the support of 200 votes will be secured.
According to some reports, government sources say they are currently close to 197 votes – a rather optimistic number according to other calculations.