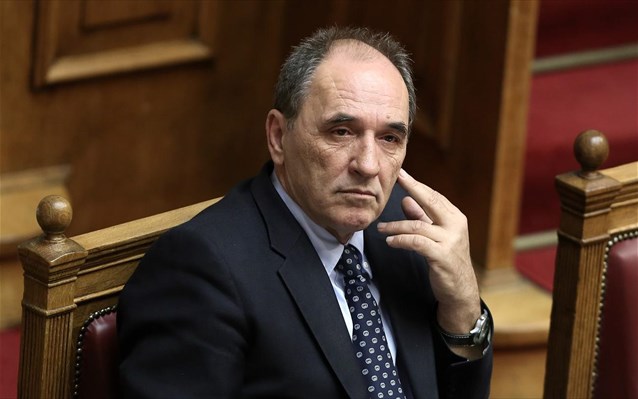 Athens, December 30, 2015/Independent Balkan News Agency
By Zacharias Petrou
Greece's Minister for the Economy, Development and Tourism, Giorgos Stathakis revealed the government is contemplating the possibility of imposing a tax on internet banking transactions as part of ongoing efforts to increase State revenues.
Speaking on Greek radio on Tuesday, Stathakis said: "We try to find revenues for the system that will have a minimal element of justice. The options are limited. Some type of tax on transactions, if it is well-planned, cannot be ruled out".
The minister added that a similar tax on large transactions has been imposed in other European countries.
"Before we criticize or applaud, any action must be properly thought out. I repeat: If it is implemented," Stathakis pointed out.
According to Greek government sources, several sources of additional revenues are currently being examined in order to ensure that no cuts on main pensions will be needed.
A council on social policy met on Tuesday to discuss the imminent social security and pension reforms that will be presented to the country's quadriga of creditors before being voted into law by mid-January.
The council, which was chaired by deputy Prime Minister Yiannis Dragasakis, did not make any final decisions. However, it thoroughly examined a proposal for higher social contributions and the unification of social security funds.
Reports in the press this week suggested a gap of around 700 million euros will need to be plugged in the social security system in order to avoid slashing main pensions. Revenues may be channeled to the system from the collection of fines from driving offences, tax revenues from gambling and income from the ongoing privatization program.
State Minister Alekos Flabouraris recently stated that the draft bill on social security reform being prepared by the government will secure main pensions and restrict cuts to subsidiary pensions to around 15-20%.
Moreover, other measures to be introduced include increasing the retirement age and abolishing the social solidarity pension fund (EKAS).