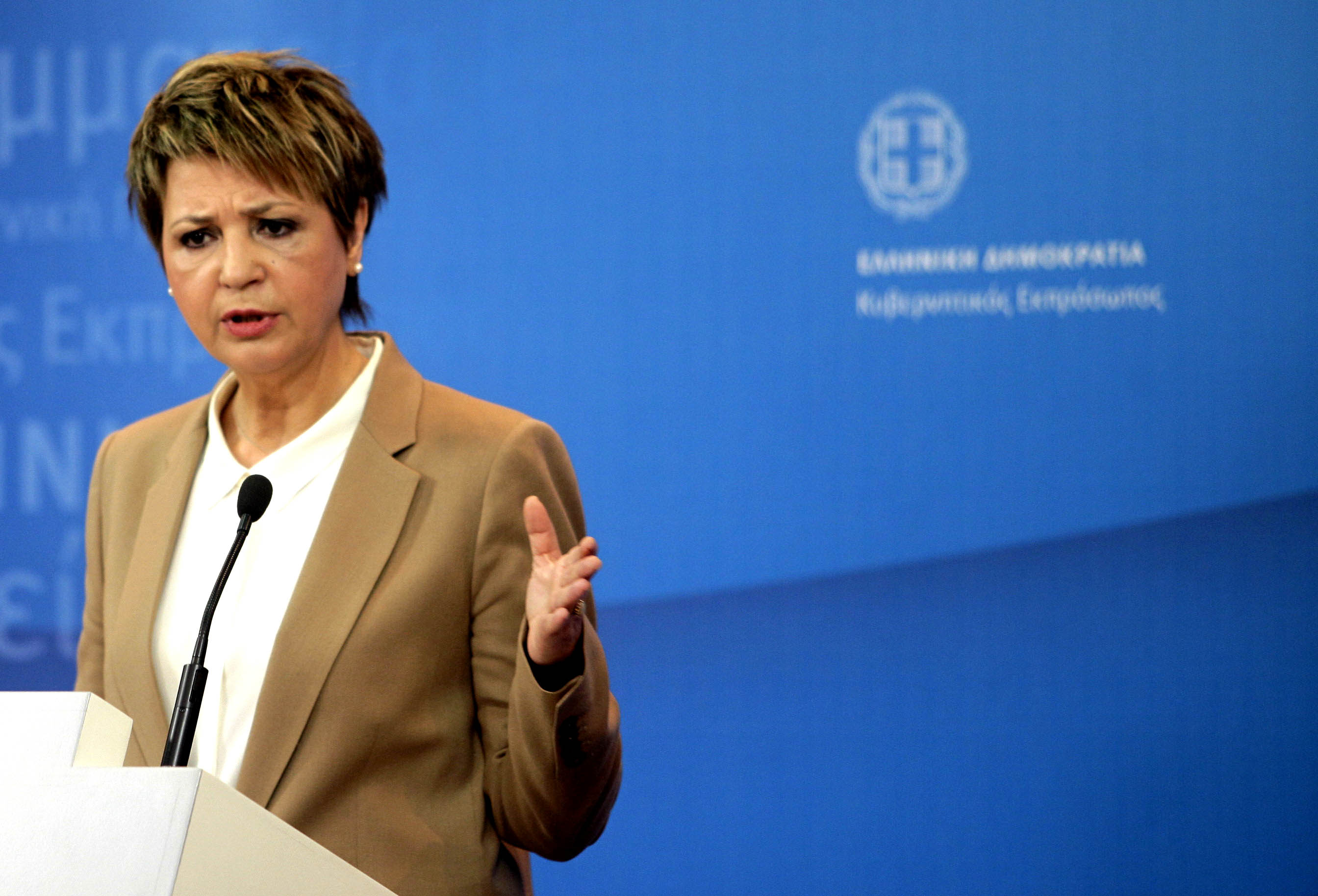 Athens, June 8, 2016/Independent Balkan News Agency
By Spiros Sideris
The government aims to have a broad dialogue with the parties and with society for the changes in the constitutional revision. This is the conclusion from what the Government spokesperson Olga Gerovasili said in response to the many questions received on this issue during the press conference for journalists.
When asked if there are thoughts in the government to put a referendum the proposals for constitutional reform, the content changes to the Constitution or even the electoral law, she said that "it has not been discussed or decided, but can not be ruled out".
As to whether the government's proposal will include a proposal for the direct election of the President by the people, she said it is too early to say what the proposed changes in the constitutional review will be.
"Our proposal will be tabled for debate and our intention is for this debate to take about a year", she said and reminded that the discussion will open in this parliamentary term and will close in the next.
"Time is therefore before us to discuss all of these", she added.
To the question whether the prime minister will seek meetings with political leaders or the convergence of the Council of Leaders, she said the government's intention is to open the dialogue towards political parties, society, bodies and citizens.
"Certainly dialogue with the political parties is required and all necessary steps will be taken", she said, noting that at this stage the way this will happen has not been determined yet.
She underlined that there will be a dialogue because broad consensus are needed to realise these big changes.