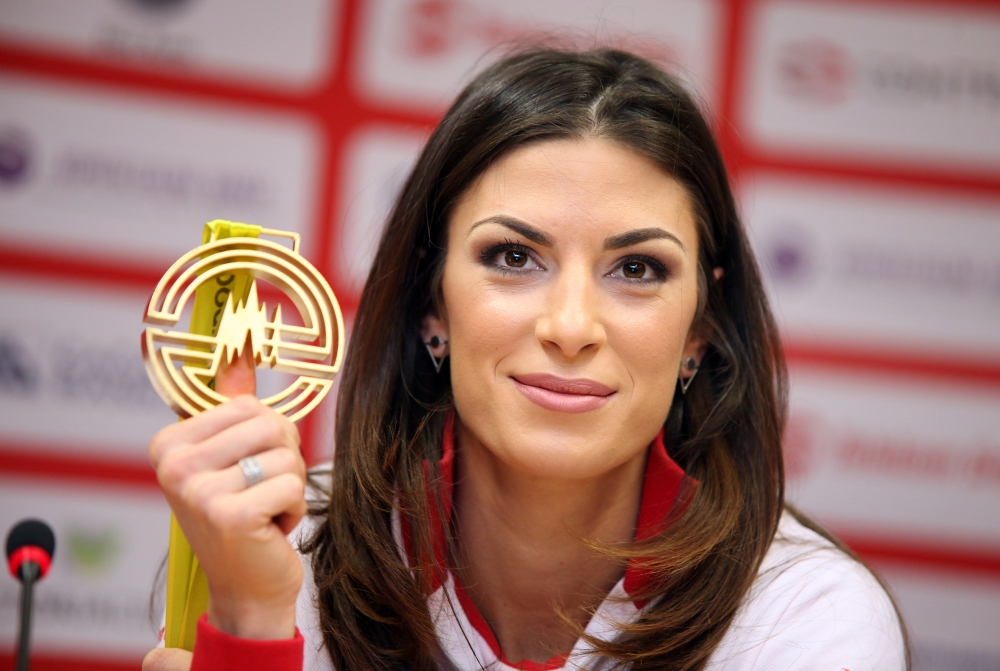 The Serbian government decided today to reward long jumper Ivana Spanovic and her coach Goran Obradovic. Spanovic and Obradovic will receive each 20.000 euro, after the athlete won golden medal at European indoor champion in Belgrade earlier this month. The decision made today is very important for the development and affirmation of sports, the government's media office stated.
The reward is also, according to statement, important for the motivation of athletes and their best possible preparations to gain the results "that would contribute to the affirmation of our country". "Thus, it (decision) is of big importance and in the interest of the Republic of Serbia", government's office highlighted.
In the final Spanovic broke her national records twice, 7.16 – in the second round and 7.24 – in third round. Therefore, she defended the gold medal she got in 2015. Her new national record, 7.24, makes her third all-time indoor performer, and her record is the second best ever jumped in the European Indoor Championships and the best performance in the last 18 years.