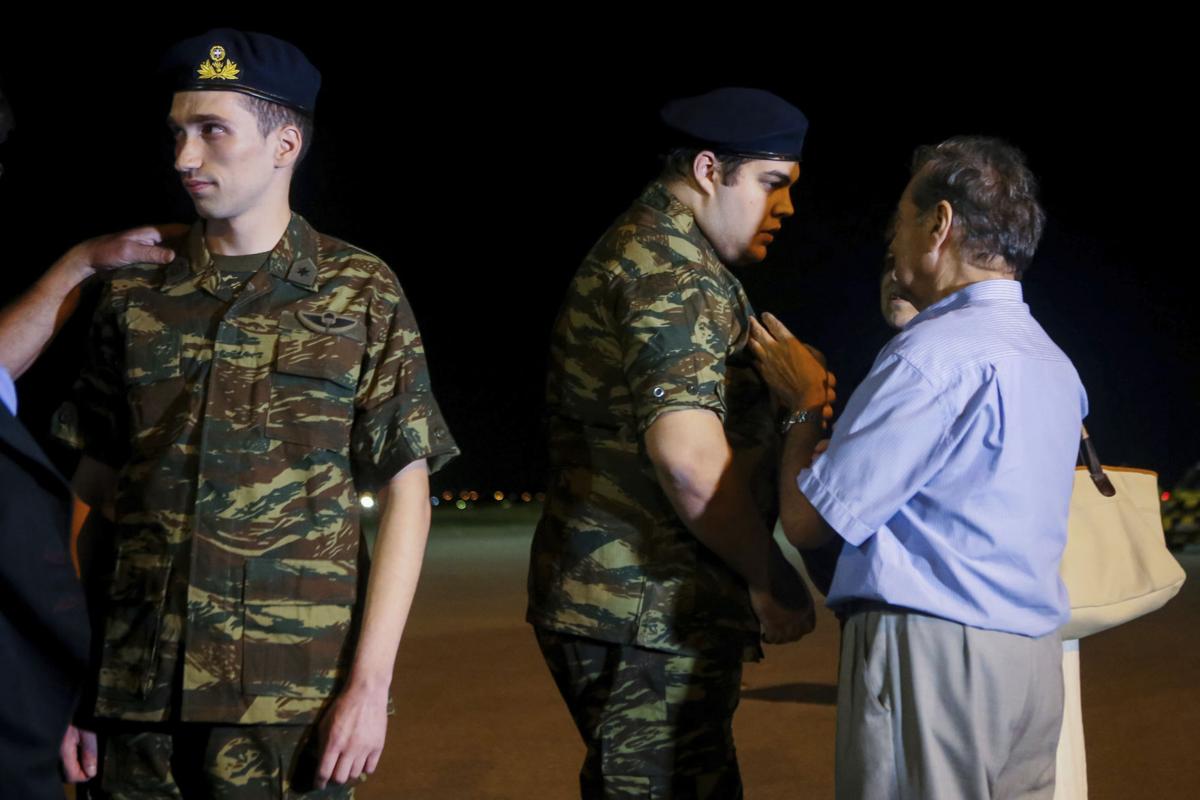 Greek government sources commented on the release of the two soldiers freed this week after being held for months in a Turkish prison. The men were arrested on March 1 for illegally entering Turkey after crossing the heavily militarized land border.
According to the Greek government, Athens insisted on taking diplomatic actions and keeping communication lines with Turkey open in order to secure the release of the two servicemen.
In this context, Prime Minister Alexis Tsipras' good relations with Ankara were also seen as crucial. Tsipras' support to Turkish President Erdogan after a failed coup against him in July 2016 and Greece's support of Turkey's hopes of joining the European Union were especially important in maintaining communication channels open.
Recep Tayyip Erdogan's landmark visit to Greece in late 2017 also helped build trust between the two sides, according to the same sources. Tsipras and Erdogan also met at a recent NATO Summit. The Greek PM raised the issue of the two servicemen during talks on the sidelines of the NATO meeting.
According to a Greek Foreign Ministry announcement, the release will "…contribute to the improvement of Greek-Turkish relations and the friendship between our people".
The two soldiers – 2nd Lieutenant Angelos Mitretodis and Sergeant Dimitris Kouklatzis – were met by Defense Minister Panos Kammenos, upon their arrival to Thessaloniki.  Kammenos said he telephoned his Turkish counterpart to express his satisfaction with the soldiers' release and invite him to visit Greece, while Tsipras welcomed the release as "an act of justice."
According to analysts, despite the obvious positive impact on Greece-Turkey relations, the release of the two soldiers will also provide a much needed to the image of the Tsipras administration in Greece. Following the recent deadly wildfires in Attica, the national psyche has been hurt and the return of the two soldiers is expected to provide some relief for the government.
Meanwhile, analysts point out that the increased tension between the United States of America and Turkey may have been an important factor in Ankara's decision to release the Greek soldiers. The US ambassador to Greece tweeted his congratulations to the Greek Foreign Ministry upon the release of two Greek soldiers./IBNA