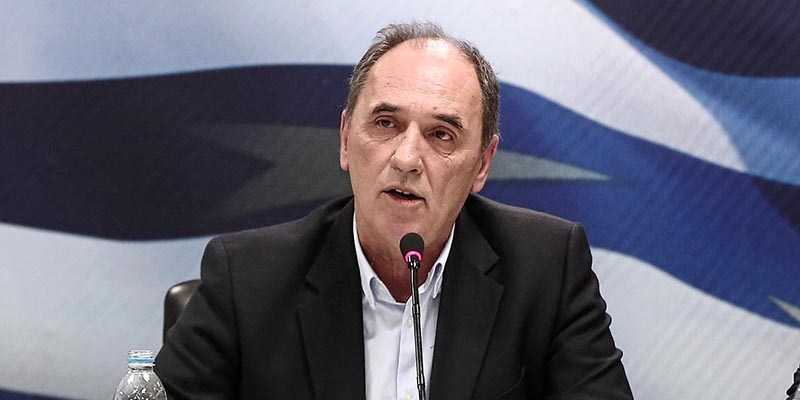 As part of its plans to prevent natural disasters in future and responds to the needs of the Attica wildfire victims, the Greek government proceeded with the implementation of a series of fresh initiatives
on Wednesday
.
Specifically, Environment Minister Giorgos Stathakis announced measures to support Attica local authorities proceed with the demolition of illegal buildings in seaside and forest areas. A total of 3,200 such buildings – including many homes – will be demolished, in accordance with relevant orders that have already been issued pending implementation.
The government has largely attributed the deaths of over 90 people in wildfires in Attica to anarchic urban planning and infringement of construction laws. Hundreds of people are reported to have been trapped in chaotic roads and dead ends in their effort to escape the town of Mati in eastern Attica.

Interior Minister Panos Skourletis and alternate Environment Minister Socrates Famelos, who joined Stathakis in a press conference, said the demolition of illegal buildings that are beyond zoning limits will begin in a matter of weeks. With the amendment, the handling of illegal building will be transferred from decentralized local administrations to the Environment Ministry and building inspectors.
A study by the University of Athens' geology department listed a number of factors that led to the rapid spread of the fire and the many deaths, including inferior building materials, insufficient access to the shoreline, narrow roads and alleys leading to dead ends.

Meanwhile, an amendment was submitted to Parliament

on Wednesday

outlining the financial relief for victims. The amendment was jointly tabled by Finance Minister Euclid Tsakalotos and Interior Minister Panos Skourletis.
The three ministers during Wednesday's presser: Environment Minister Giorgos Stathakis in the middle, Interior Minister Panos Skourletis (R) and alternate Environment Minister Socrates Famelos (L)
According to the amendment, 5,900 euros will go towards repairs to damaged homes and 4,400 euros for permanent physical injury. The relief relates to both primary residences and holiday homes. Disabled beneficiaries and those with large families will receive a 600 euro benefit. The amendment also exempted the wildfire victims from the obligation to submit tax declarations…. /
IBNA
Main Photo: Greek Environment Minister Giorgos Stathakis