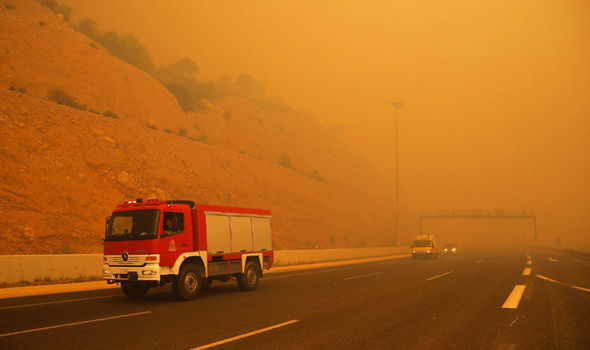 As the death toll from the devastating Attica fires climbed to 91, the Greek government is showing who will be held responsible for the apparent mistakes made during the handling of the firefighting effort.
Having come under heavy fire from the press and opposition, the Tsipras administration decided to replace the chiefs of the Greek Police and the Fire Brigade. An announcement on Sunday named Vasileios Matthaipoulos head of the fire service, with Aristides Antrikopoulos being appointed head of police.
The decision followed a meeting of the Greek Council of National Defense, KYSEA, despite the fact that the government had previously denied it was to make senior-level changes to these particular forces. Both men are ranked lieutenant general and currently deputies in their respective forces.
On Friday, Prime Minister Alexis Tsipras accepted the resignation of Citizen Protection Minister Nikos Toskas.
According to a statement by the PM's Office, Toskas re-submitted a resignation he had had previously handed in to the premier which had not been accepted. Tsipras thanked Toskas for his work in the past few years, while adding that the Citizen Protection portfolio will be transferred to the Ministry of the Interior, led by Panos Skourletis.
More dismissals are expected to follow as the government begins to make changes to appease citizens still shocked by the large number of deaths from the wildfires. According to information, the general secretary for civil protection, Yiannis Kapakis, is also at risk of being fired.
Moreover, local reports suggested over the weekend that Alexis Tsipras has not abandoned plans to carry out a cabinet reshuffle in coming months which could see some ministers involved in the response to the wildfires moved on to other posts.
It is also noted that in the past few days several ministers appeared to distance themselves from the handling of the wildfires while others back blame being placed on them for the shortcomings of the government response.
Meanwhile, main opposition New Democracy continued its attack on the coalition government, arguing that time is running out for the Tsipras administration. Party spokeswoman, Maria Spyraki, commented that Alexis Tsipras himself must bear the responsibility for the failure to avert the deaths of over 90 people, adding that a cabinet reshuffle will not be near enough to stop defeat in the next election./IBNA