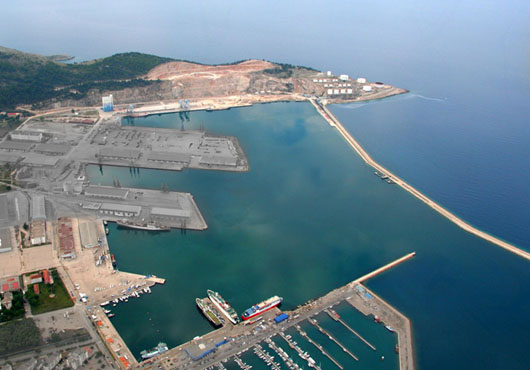 Podgorica, December 20, 2013/ Balkan Independent News Agency
Government of Montenegro has refused a request coming from authorities in Moscow to set up a Russian military base in Bar (Tivar). Rusia's request to set up a base near Tivar aimed at not losing its presence in the Mediterranean, as its presence up until now has been guaranteed through the military base near Syria.
Recently, there have been intensive efforts to set up this military base, as Russia no longer has assurances that it can continue to have its military base in Tartus, Syria.
Given the military conflict in Syria and that one of the conditions for the solution of this conflict is the departure of Russians from Tartus, Moscow chose Bar (photo) as an alternative, as all other countries of the region are either part of NATO or under the influence of the West.
Analysts believe that the refusal that Podgorica made to Moscow relates to the aspiration of Montenegro for the Euro Atlantic integration. Had Podgorica said yes to Russia's request, it would put an end to the integration of Montenegro in the NATO. /ibna/