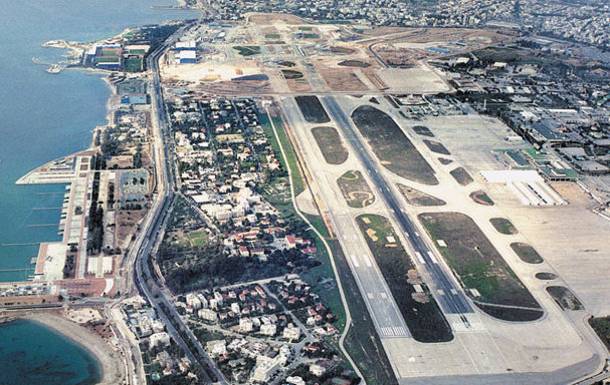 Speaking to the press on Wednesday, Greek government spokesman Dimitris Tzanakopoulos outlined the next steps in the implementation of the Elliniko development project, after the country's archaeology council (KAS) ruled that a limited part of the area is "of archaeological interest" – just 30 out of a total of 620 hectares.
According to Tzanakopoulos, the KAS decision will be followed by ministerial decisions and a presidential decree that will allow works to begin at the site of the former international airport in southern Athens.
"The procedure for Elliniko will move at the fastest possible pace. I don't have the slightest doubt that the investment procedure will proceed, based on what has already been agreed" the spokesman and Minister of State said.
The Greek government has vowed to support every major investment project that benefits the economy and society, and this message was reiterated by Tzanakopoulos on Wednesday.
The Tsipras administration was relieved by the KAS decision on Tuesday night, which unexpectedly for most people with knowledge of the matter, did not insist that a much larger space is of archaeological interest. Such a decision would have all but stopped the investment in its tracks, experts point out.
Instead, as the government spokesman said, the KAS decision does not mean restrictions will be placed on constructions, but rather that the implementation of the project will be closely supervised.
"The decision is fine," Deputy Economy Minister Stergios Pitsiorlas, told Reuters, adding that archaeologists will have a closer supervision of construction work. "The fact that a small area is declared of archaeological interest shields the whole process from future litigation."
Commenting on developments, the main opposition New Democracy party spokesman, Vassilis Kikilias, insisted there were "further questions regarding the realization of the investment," noting that the 8 billion-euro project "had been targeted and opposed by Syriza."
In an announcement on Tuesday, Lamda Development – the investor for the development of Athens' former airport – said it will wait for official notification in respect of the exact content of the Central Archaeological Council decision.
According to Lamda: "…the Company shall be able to assess the implications to the Master Plan and the Business Plan, always adhering to the signed and ratified by the Greek Parliament contractual documents. Finally, it is noted that the importance of the archaeological findings has been included from the beginning in the Company's undertakings and moreover it is also provisioned both by the relevant legislation and the MOU with the Ministry of Culture, irrespective of the decisions of the State Administration"…/IBNA