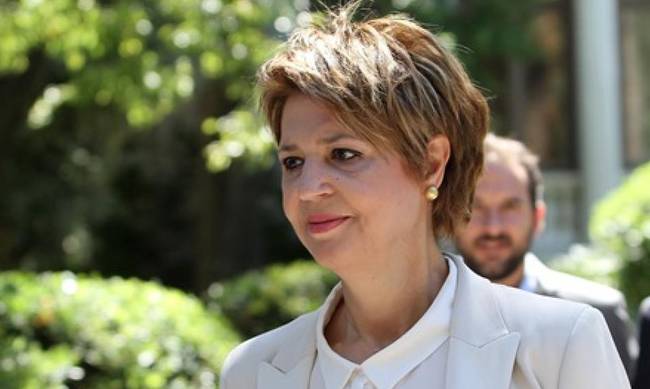 Athens, October 9, 2015/ Independent Balkan News Agency
By Zacharias Petrou
The list of prior actions that need to be pushed through Greek parliament by October 15 will not necessarily be tabled in a single bill, government spokeswoman Olga Gerovasili told radio station 'Real FM' on Thursday.
Gerovasili highlighted the issue of debt relief, saying it was a major national issue "and the greater part of a solution" that will allow the three-year agreement to pass as painlessly as possible.
In order for Greece to begin talks with its international creditors over some sort of debt relief – possible in the form of improved repayment terms – it is widely thought that the first review of its bailout agreement must be succesfully completed this month. This is no easy task as it involves the implementation of fresh austerity measures, social security reform and actions paving the way for the recapitalization of the country's banking system.
Olga Gerovasili said that the prime minister, in his address in Parliament on Wednesday night, had publicly extended the first invitation to the opposition parties to reach an understanding on debt but none of them showed willingness to alter their position.
"It would be good to finally have a fertile dialogue with the opposition, something that we did not see emerging," the spokeswoman characteristically said.
Opposition parties made clear during the three-day debate on the government's policy program that they will not support additional austerity measures.
The first list of prior actions to be approved by parliament by October 15 includes the liberalization of closed professions and markets, the finalization of plans to privatize Greece's regional airports and measures aimed at curbing tax evasion.
Press reports suggest that the Prime Minister, Alexis Tsipras, has instructed ministers to submit details of the measures that fall within their remit by the end of this week so they could be submitted in Parliament early next week.