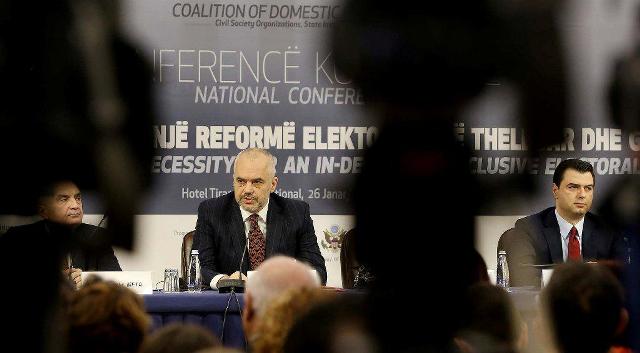 After today's meeting between PM Edi Rama  and speaker of Parliament, Ilir Meta, the weekly meeting of the governing coalition has come out with a statement.
This statement says that the meeting discussed the agenda of reforms and the stance of the parliamentary opposition which has boycotted parliament and is holding a protest for the past two weeks.
The coalition leaders expressed their readiness to engage in talks with opposition representatives in parliament or in any other place where the opposition wants to talk.
The statement also says that the focus of the meeting was the reform in the justice system, the Vetting process as the first step for its implementation and the electoral reform and the necessity for a highly credible and transparent electoral process.
"The governing coalition is ready to talk to the opposition for the necessity of pushing forward these reforms which bear a national interest, welcoming any concrete and realistic proposal of the opposition for the electoral process", the statement said. /balkaneu.com/