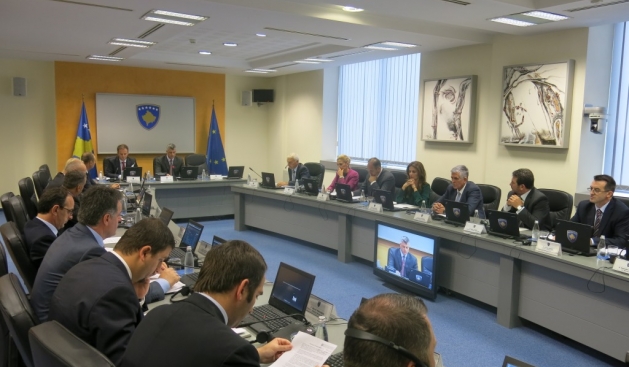 Pristina, September 11, 2013
The government of Kosovo has approved in today's meeting the agreements reached in Brussels between Kosovo and Serbia in the domain of telecommunication and energy.
Prime Minister Thaci has informed the government cabinet about the events and dialogue in Brussels.
"Like we know, in the last meeting taken place in Brussels, brokered by Baroness Ashton, Kosovo marked great success, by successfully finalizing the agreement on telecommunication and energy. We all know how important these two agreements are and how much time has been spent to discuss and negotiate", said Thaci.
Premier Thaci has thanked the experts involved in this negotiating process.
"The importance and political and economic benefits as a result of these two agreements are crucial for our state", said Thaci.
Meanwhile, in today's meeting, the Minister of Commerce and Industry, Mimoza Kusari-Lila has informed the governing cabinet about the developments in the relations between Kosovo and FYROM, following the restrictions in trade and in the free movement of citizens in the border between the two countries.
Prime Minister Thaci has also informed the governing cabinet that a few days ago, he had a phone conversation with the Prime Minister of FYROM and discussed with him about this situation. /ibna/