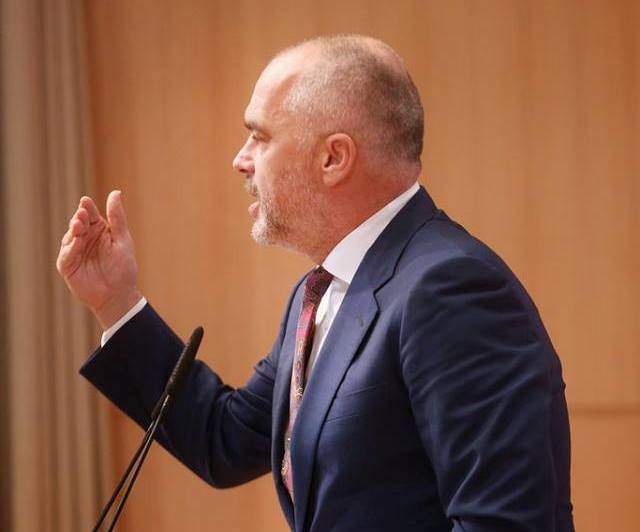 Tirana, 17 September 2015/ Independent Balkan News Agency
The Albanian government has presented today the memorandum of cooperation between responsible ministries and law enforcement agencies in the framework of the fight against informality.
Focusing on the action against informality, PM Edi Rama said that cooperation between institutions enabled positive results.
"Cooperation between the Ministry of Interior and Prosecution was the basis of the success of the operation against informality in the energy sector. Today, we have another situation in this sector, thanks to the drastic reduction of losses and the transformation of the entire system of administration. Today, we don't have a system that requires investments, but a system that generates incomes", Rama said.
On his part, Minister of Interior, Saimir Tahiri said that this memorandum aims at identifying and catching evaders and smugglers.
"Although economic crime goes unnoticed by the public, it causes great damages. This is why we have signed this memorandum of collaboration, against tax evasion and contraband. These crimes kill the state and the future", Tahiri said.
Attorney General, Adriatik Llalla has also warned inspections on field and serious penalties for perpetrators of these offenses.  /ibna/