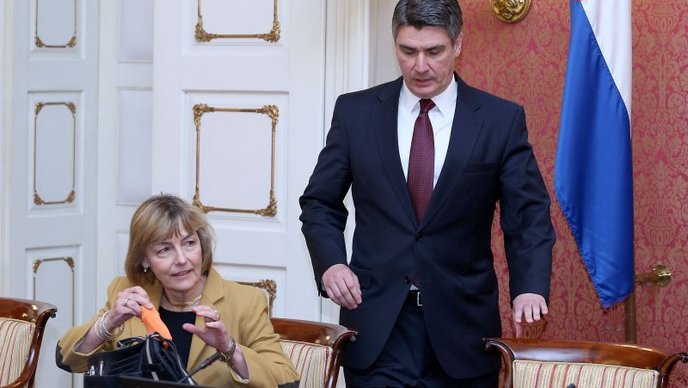 Zagreb, March 19, 2015/ Independent Balkan News Agency
By Marija Avramovic
On Thursday the government sent to the parliament draft laws for further extending the deadline for the denial of the right for enlarging salaries based on seniority and job complexity for public services, as well as for the denial of payment of certain material rights of employees in the public service, which are expected to save up to a total of 750 million HRK this year.
The first draft extends until the end of this year the ban on the possibility of increasing wages by 4, 8 and 10%  after 20, 30 and 35 years of service respectively in 2015 for employees in state and public services contracted by collective agreements and other agreements with the Government of Croatia.
In this way, the aim is to save 300 million kuna this year from the budget, which is a Croatian obligation under the European semester and the Programme of measures to correct excessive budget deficit, the government stated.
The second draft bill proposes for the civil service employees to be denied payment of annual awards for the Christmas holidays (Christmas bonus) and the regress for using annual leave for 2015.
Withholding payment of these substantive rights will results in about 350 million kuna remaining in state coffers, while material rights of employees in the public service will equalize with the rights of employees in the civil service, namely on the basis of an agreement between unions and the Croatian government in 2013, by which they do not have the right of regress and the Christmas bonus in 2016, the government explained in its statement.
Given that the President Kolinda Grabar Kitarovic recently executed a bill to the Ministry of Finance for her inauguration in the region of 590 thousand kuna, these austerity measures, if the Parliament adopts them, could be of great help for the government.
Although the President's adviser Jadranka Juresko Kero said earlier that the costs for the inauguration would be paid by the President's Office, at the Ministry arrived a bill for meals, drinks, flags, ribbons, audio equipment, rental of buses, all of which were used in the inauguration of the first woman president of Croatia.