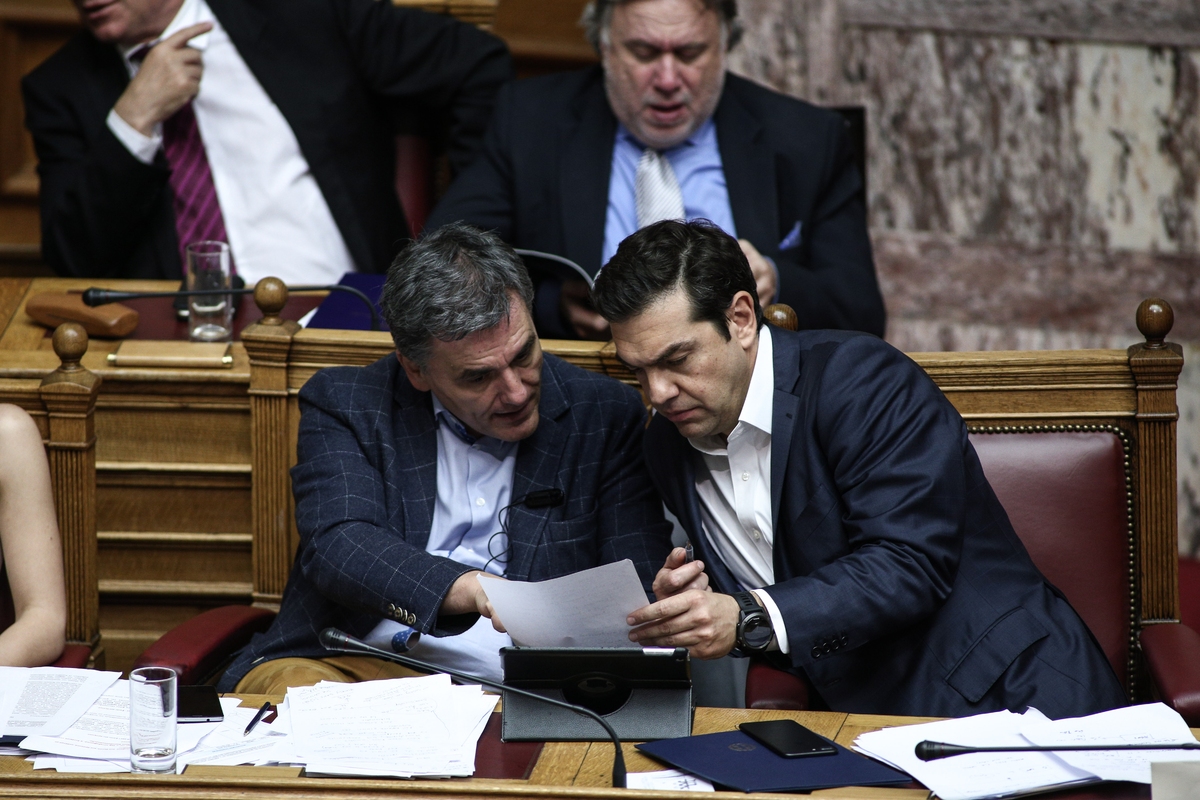 In an extraordinary press conference on Tuesday tonight, Greek Prime Minister Alexis Tsipras announced the adoption of a set of permanent relief measures set to apply over the 2019-2020 period. The PM reiterated his intention to call a general election at the end of the government's four year term, namely in October 2019. This will allow his administration to implement the relief policies announced on Tuesday, he explained.
Flanked by senior government members, the premier said "we are tabling measures to make the Greek people feel the reality of the economic recovery". Alexis Tsipras explained that the economy is performing well for a third consecutive year, while all fiscal targets agreed with the country's international creditors are being met.
The measures announced include the opening of an escrow account, in which the government will deposit 5.5 billion euros in the form of guarantee that a 3.5% annual primary surplus target will be met in coming years. As explained, this will allow excess fiscal space to be used to fund growth-generating policies worth 1% of GDP annually for the next three years.
According to the PM, the government is asking for a vote of confidence in parliament in order to implement this economic plan presented today.
Among other things, Alexis Tsipras promised to distribute a 13th pension payment worth a total of 800 million euros. The measure will apply as of 2019 and will be of a permanent nature. Moreover, VAT in dining will be reduced from 24% to 13% in 2019, while various food categories will move to the 13% VAT category and VAT on energy and natural gas for businesses and households will be reduced to 6%.
As of 2020, an extraordinary solidarity levy will be abolished for those earning 20,000 euros per year or less, social security contributions will be subsidized for young employees and the middle VAT rate will be lowered to 11%.
Alexis Tsipras also reiterated an intention to repay 3.6 billion euros worth of expensive IMF loans early.
Also addressing reporters, Finance Minister Euclid Tsakalotos said the government is re-profiling the country's sovereign debt, while also making sure that various unnecessary measures agreed with creditors will not apply, such as the reduction of the income tax-free threshold. He said the Greek people, businesses and the banking system will all benefit from the economic recovery now taking place. "We can now capitalize on the integrity we built in previous years".
Moreover, Tsakalotos explained that the plan presented by the PM is not based on wishful thinking but on the strategy set out in the summer of 2017 to transform the image of the country. He went on to say that the fiscal over-performance in recent years had created trust in the Greek economy and government./ibna