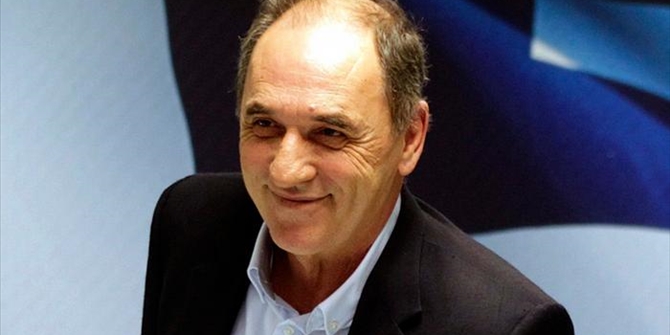 Athens, June 6, 2016/Independent Balkan News Agency
By Zacharias Petrou
Greek Economy Minister Giorgos Stathakis will present the new development law on Monday in a special press conference. The legislation is particularly important to the government's effort to put the economy back on a growth track and signify the post-review era.
According to initial information, the new law – which the government has been preparing for several months – has three primary aims: completing all co-financed investment plans by 30 September 2016 so that all EU funds are utilized fully; completion of all projects relating to returns of guarantee letters; and completion of all investments affecting remote islands that have come under pressure by refugee flows.
Additionally, the new development law foresees a wide range of aid, estimated by the end of 2020 to amount to approximately 4.3 billion euros. Aid packages cover mechanical equipment, general entrepreneurship, new independent SMEs, innovative investments, synergies and networking, financial intermediation-holding funds, integrated spatial and sectoral plans and major investments.
Inter alia, the bill provides for state subsidies ranging from 10 percent to 45 percent depending on location and size of business, fast track licensing, employment costs relief, 12-year fixed tax framework for investments over 20 million euros and risk financing through holding funds, loan guarantees and equity holdings.
The Syriza-ANEL coalition government has placed much hope on the new development law which aims at creating new jobs and growth through incentives for fresh investments in the private sector. The message that the government will try to send out in coming weeks is that confidence and stability is returning to the economy and focus can turn to pro-investment policies especially as the first bailout review is also set to be completed, bringing fresh liquidity to the country, some of which will be used to pay off state arrears.
The Euro Working Group will decide Monday whether to give the go-ahead for the disbursement of 7.5 billion euros. Greece also hopes that the completion of the bailout program review will pave the way for the European Central Bank to reinstate the waiver for Greek bonds.
Finally, the Greek government also expects that an ECB board meeting scheduled for June 22 will place Greece in the quantitative easing (QE) program, meaning it will accept Greek bonds as collateral.