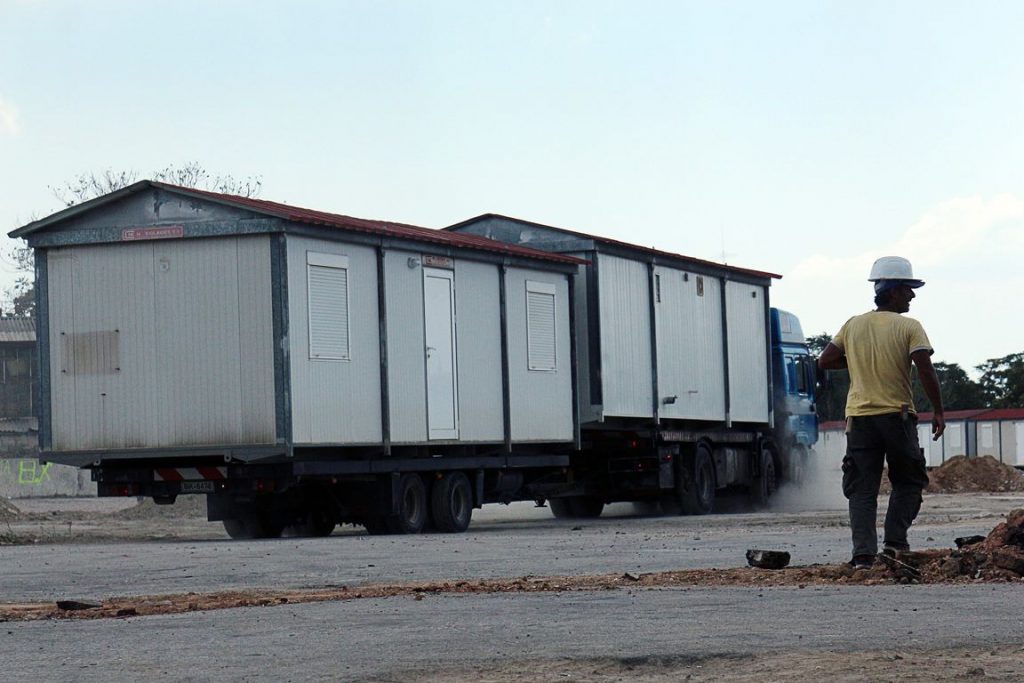 Athens, August 22, 2016/Independent Balkan News Agency
By Spiros Sideris
For the next phase of the government's plan on immigration, which will begin to unfold in September, spoke on television the spokesman of the coordinating body, Giorgos Kyritsis.
As he explained, the new camps that will have a capacity up to 1,000 persons will replace the existing ones on the islands, while added that the aim is not to create such settlements in Evros and small islands, without, however, excluding the possibility of this happening.
At the same time, in an interview with the newspaper "Kathimerini", Kyritsis said that in the new camps will be installed containers and tents, claiming that this would guarantee decent living conditions.
On the government's intentions had already spoken recently and Interior Minister Panagiotis Kouroumblis, who during his visit to Mytilini expressed the view that all municipalities of the country, depending on their population, must accommodate refugees and immigrants.
According to Panagiotis Kouroumblis: "Therefore in accordance with the decision of the Central Union of Municipalities and Communities in Samos, all municipalities according to their population, will have to accommodate some of these people who today are trapped in Mytilene and other islands. And I must say once again that this demonstration of humanitarian stock we have showed as Greek people all this time, let's not be influenced by the misery of a few. This behavior of the Greek people will not go to waste, neither for now nor for the future nor for the safety issues each country needs to feel. And he who is able to understand, understands".