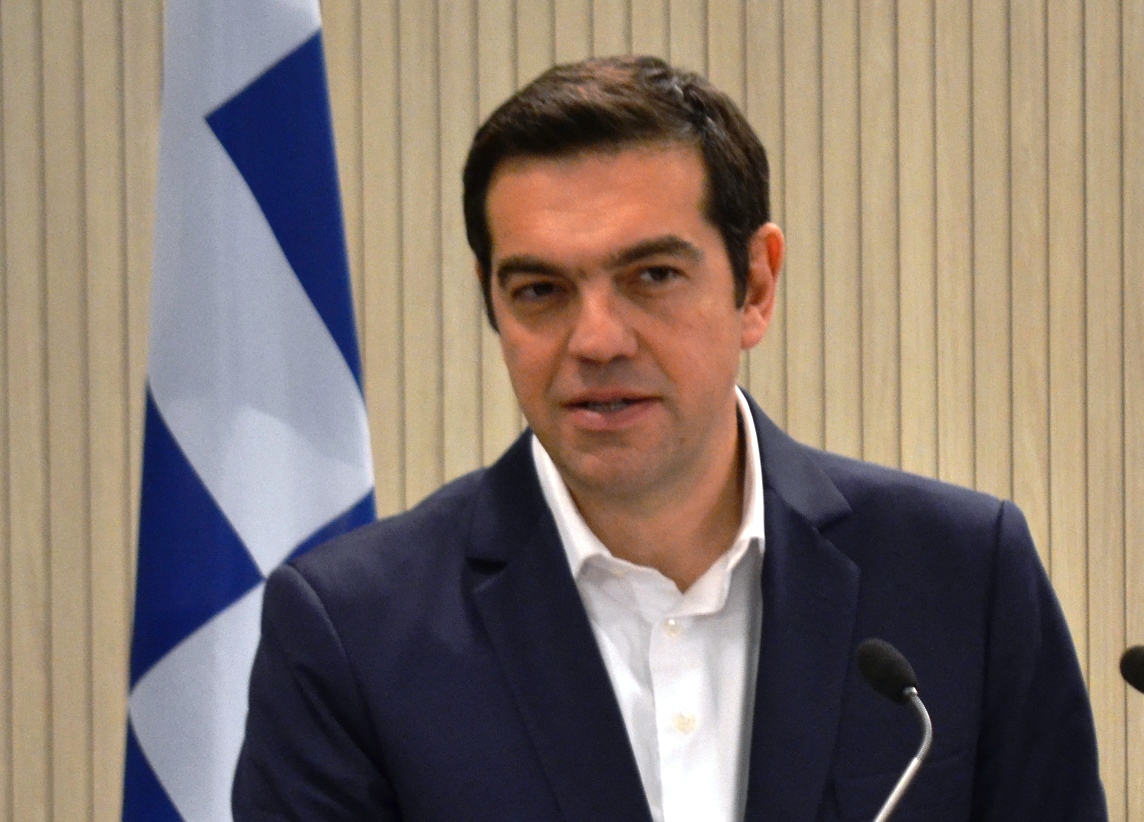 Prime Minister Alexis Tsipras chaired a meeting of the SYRIZA political secretariat on Wednesday, ahead of a period that could prove crucial for the government as it prepares to exit the bailout program in August and strive to solve the FYROM name issue. Both these issues could possibly determine the timing of a widely expected cabinet reshuffle as well as the next general election, analysts point out.
The FYROM name dispute has risen to the top of the political agenda, with the government kicking off talks with the neighboring country in search of a mutually acceptable solution to the long-standing problem. The issue is considered pivotal to domestic political developments, with repercussions for the ruling SYRIZA-ANEL coalition.
The timescale for a solution by the summer – which is strongly advocated by the US – is a major concern for the government that could potentially shape the Prime Minister's plans for the next general election.
Speaking to SYRIZA political secretariat members on Wednesday, the PM is reported to have stressed the need to properly inform citizens about the details of the FYROM name issue in order to arrive at a wide consensus for a solution. Such a development could persuade junior coalition partner ANEL to support a solution.
ANEL leader Panos Kammenos recently proposed holding a referendum on the name dispute, which analysts point out could potentially upset relations between coalition partners SYRIZA and ANEL. It is not yet clear if Kammenos' proposal for a referendum is seen favorably by the Prime Minister, nor is it certain that he was informed Kammenos would make such a proposal.
Developments in the FYROM name issue and how these affect relations between SYRIZA and ANEL could play a big part in shaping the Prime Minister's view when it comes to deciding the timing of the next election.
On the economic front, Tsipras pointed out that the government is entering a crucial period in which it will attempt to successfully lead the country to the post-bailout era. The Athens News Agency reported on Wednesday that SYRIZA officials expressed concerns and views regarding the government's main goals in this context.
One of the key intentions of the government now is to tap bond markets again, with a view of building a buffer that will facilitate full market access after August 2018. This is considered crucial by the government in its quest to achieve a "clean exit" from the bailout. It is noted that Greece's five-year government bond yield fell to its lowest level since late September on Wednesday.
Meanwhile, the Financial Times reported this week that spring looks the most likely start date for debt relief talks. However, according to the newspaper, the absence of a sitting Berlin government could put a brake on the conversation, which may in turn lead the IMF to decide to quietly exit the Greek program./IBNA