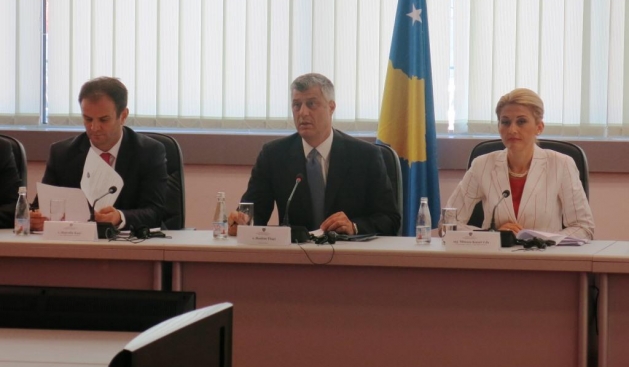 Pristina, July 2, 2013
Prime Minister Hashim Thaci declared today that the implementation of the Stabilization and Association Agreement will be reflected in a more sustainable economic growth of the country. According to him, the opening of negotiations for SAA between EU and Kosovo is the foundation on which the European future of Kosovo will be built.
Thaci said today that with this step, the Republic of Kosovo is closer to the accession in the European Union.
"Besides political issues, the agreement also includes economic issues. Therefore, the success in the implementation of this agreement will be reflected on the increase of quality and security for investors. This success will also be reflected on a sustainable economic growth and on the improvement of welfare for citizens", said Thaci in the meeting of the national committee for economic development.
According to him, the government of Kosovo has been very successful in the macro-economic aspect, including macro-fiscal stability and in this aspect, Prime Minister Thaci said that Kosovo will continue this year to mark the largest economic growth in the region.
During this meeting, Prime Minister Thaci also promised an improvement of the business atmosphere in the country. /ibna/