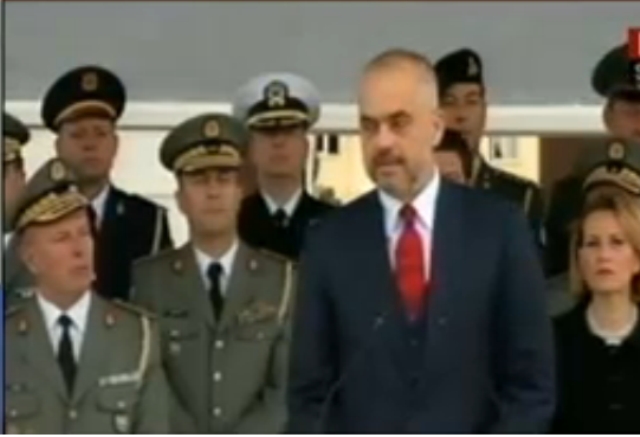 Tirana, November 11, 2013
Prime Minister Edi Rama visited today the Command of Doctrine and Training of the Armed Forces, accompanied by the Minister of Defense, Mimi Kodheli and General Major, Jeronim Bazo.
In his speech, the head of the government said that he honors the work, effort and sacrifice of the Albanian soldiers along with the responsibility of all army men for Albania in the NATO.
"Armed Forces are a bridge that link Albania with NATO, for peace, freedom and democracy. I feel obliged to say that freedom, peace and security are at the foundation of the journey of every NATO member thanks to a decent service. The Albanian people owes to all of you, while the government owes its attention and support. Through the figure of the General Chief of Staff, Jeronim Bazo, you will have a new stimulus, thanks to this collaborator for the transformation of Armed Forces", said Rama.
Rama added that Albanians must never forget that thanks to the support of the allies and USA, today they are better than ever, adding that the government's priority is to take forward the reform in the Armed Forces thanks to an administrative restructuring. /ibna/