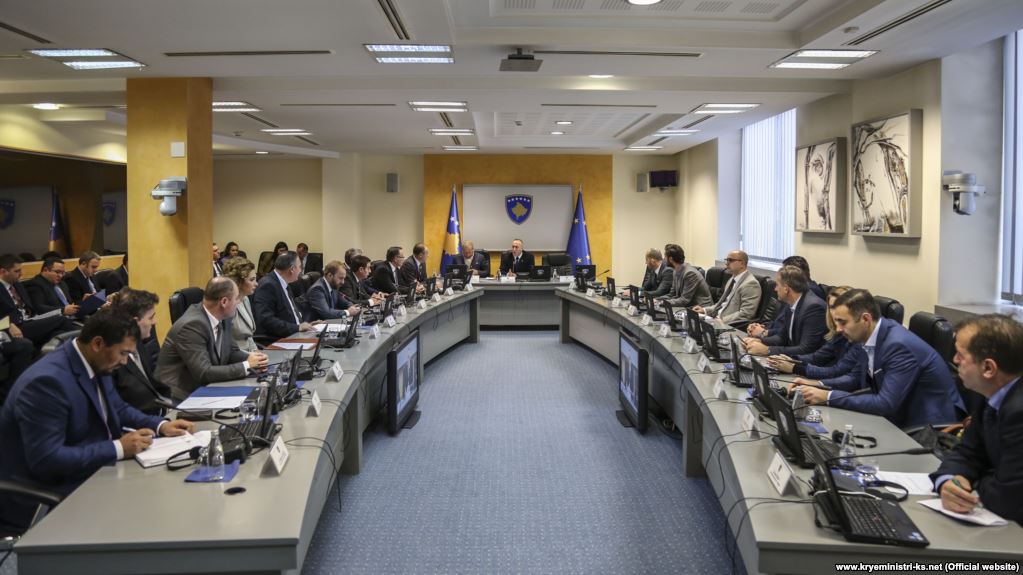 The new government of Kosovo has entered history with the biggest number of ministers and deputy ministers.
Like never before, PM Ramush Haradinaj has appointed 21 ministers and 64 deputy ministers, having serious implications on the state budget.
The government spends 106 thousand and 773 euros a month for cabinet members. In a year, this amount is 1 million and 281 thousand and 276 euros, while in a four year term, the total amount paid to cabinet members is 5 million and 125 thousand and 104 euros.
Halil Matoshi, advisor of the Prime Minister of Kosovo says that there's not an accurate financial figure of the cost incurred by the salaries paid to these deputy ministers, but, according to him, this big governing coalition has led to such situation.
"Each ministry justifies this number with the work that it does or the work done by each of these deputy ministers", Matoshi says.
Meanwhile, civil society too believes that the financial cost of covering these expenses is high.
Arton Demhasaj of the "Rise" Organization for Democracy, Anti-Corruption and Dignity says that this has a cost of up to 3 million euros a year for the budget.
He also says that this high number of deputy ministers aims at satisfying the demands made by political parties for a post in the government. /balkaneu.com/