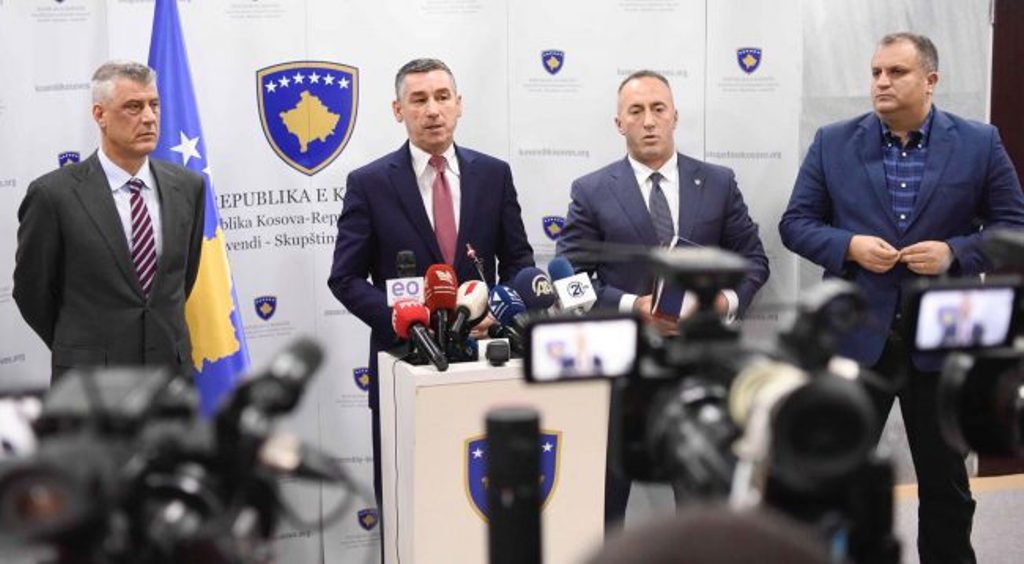 During 2018, the government of Kosovo led by Prime Minister Ramush Haradinaj has faced a number of challenges. After the departure of the Serb List, this government has also lost its parliamentary majority.
This situation has made it impossible for the country to have an effective and legitimate government, while Parliament of Kosovo is not being able to function properly.
The lack of a clear majority has had a negative impact in the fight against corruption and organized crime and this reflected by the fact that the visa liberalisation process has not yet been realized. Let us not forget that the failure of this process is also related to problems with the EU foreign policies.
Another consequence of this was the failure of Kosovo's diplomacy to integrate the country in international organizations such as UNESCO and Interpol. Meanwhile, Kosovo's diplomacy has also failed to secure more recognitions for the country's integration, while Serb diplomacy has managed to convince some countries to withdraw their recognition for Kosovo. But these are not the only failures that can be blamed on Haradinaj's government. This government also receives strong criticism for the large number of political appointments in state institutions with around 70 deputy ministers, putting a strain on the state's budget. Other failures include the lack of reforms in education, healthcare and economy.
Up until a while ago, PM Haradinaj received strong criticism by the opposition and civil society, but the recent developments have once again put him on the spotlight.
The introduction of the 100% tax hike for Serb goods was welcomed by many. Opposition parties too supported this tariff because Serbia had blocked Kosovo's accession in international organizations.
Haradinaj's image improved even more with the creation of the Army, which was supported by the US and the most powerful EU countries.
Haradinaj's image also improved during the joint meeting with the Albanian government, where along with PM Edi Rama, they unveiled the project for economic cooperation between the two countries.
Haradinaj's government along with coalition partners managed to consolidate its numbers in the parliament of Kosovo by convincing 12 MPs of the new party, PSD, to vote the budget and the platform for dialogue with Serbia.
On the other hand, opposition party LDK and Self Determination, which have over 40 seats in parliament, have constantly demanded fresh parliamentary elections. Although they have not been able to achieve this, these parties have addressed strong criticism over this government's failures in diplomacy, economy, the process of dialogue with Serbia and many other areas. /ibna/