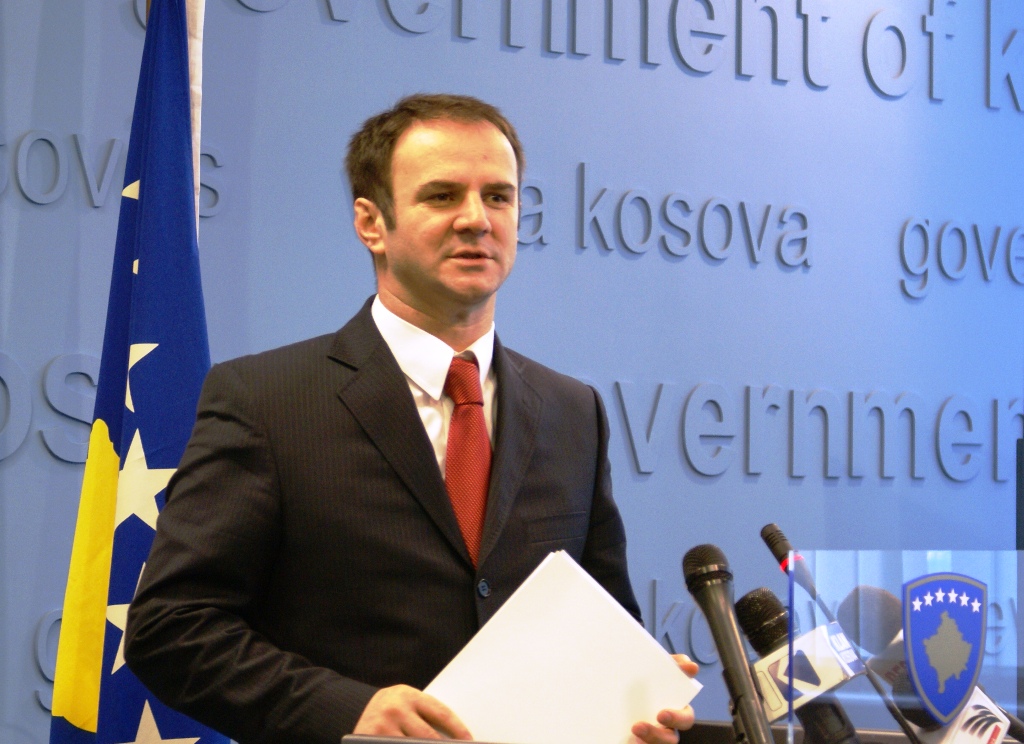 Pristina, March 12, 2014/Independent Balkan News Agency
By Elton Tota
Government of Kosovo makes it clear for international authorities that it doesn't intend on accepting the creation of another court outside Kosovo which will hold trials on war crimes in 1999.
Clint Williamson, prosecutor of Task Force of the European Union who is investigating the report of the Swiss senator, Dick Marty for traffic of organs in Kosovo, has met in Pristina the deputy prime minister Hajredin Kuci and the minister of Interior, Bajram Rexhepi. Mr. Kuci has declared in this meeting that every eventual trial for war crimes must take place in Kosovo, expressing once again the objection toward a tribunal outside of Kosovo.
Delicate issue
Dick Marty's report implicates former leaders of KLA in illegal trafficking of human organs.
The report approved by the European Council mentions prime minister Hashim Thaci and other officials who are currently party of PDK.
Prosecutor Clint Williamson has been investigating on this case for the past 3 years.
To talk about the plan of the establishment of an international tribunal which would investigate war crimes, Mr. Williamson has met minister of Justice Bajram Rexhepi and deputy prime minister Hajredin Kuci.
In this meeting, the Kosovar side objected the establishment of a tribunal, but not the work of this Task Force.
"The government of Kosovo is interested to assist justice and the truth and to cooperate with international partners and EU and USA. At the same time, the government demands for the jurisdiction of our country to be respected and in any case to preserve the image of the righteous war made by our country", states a press release issued by the Council of Ministers following the meeting.
Kuci said that the Republic of Kosovo has the capacity to treat each case and said that each eventual trial must be held within the territory of Kosovo.
"Justice institutions have increased the necessary capacities of Kosovar judges and international judges of EULEX, who are able to successfully try cases. Therefore I demand for every eventual trial to take place in the territory of the Republic of Kosovo and based on the laws and jurisdiction of the Republic of Kosovo", declared the deputy prime minister.
"Republic of Kosovo and the citizens of Kosovo have worked in partnership with the justice and domestic and international institutions and this will continue. But we want for the sovereignty of the country to be respected and for achievements in the domain of justice and cooperation with EULEX to be respected. We also want human rights for each citizen to be respected, according to international standards and we also want the image of the country to be preserved", says deputy prime minister of Kosovo.
At the same time, deputy prime minister Kuci demanded the support and understanding of all actors for the stand of the government of Kosovo. /ibna/