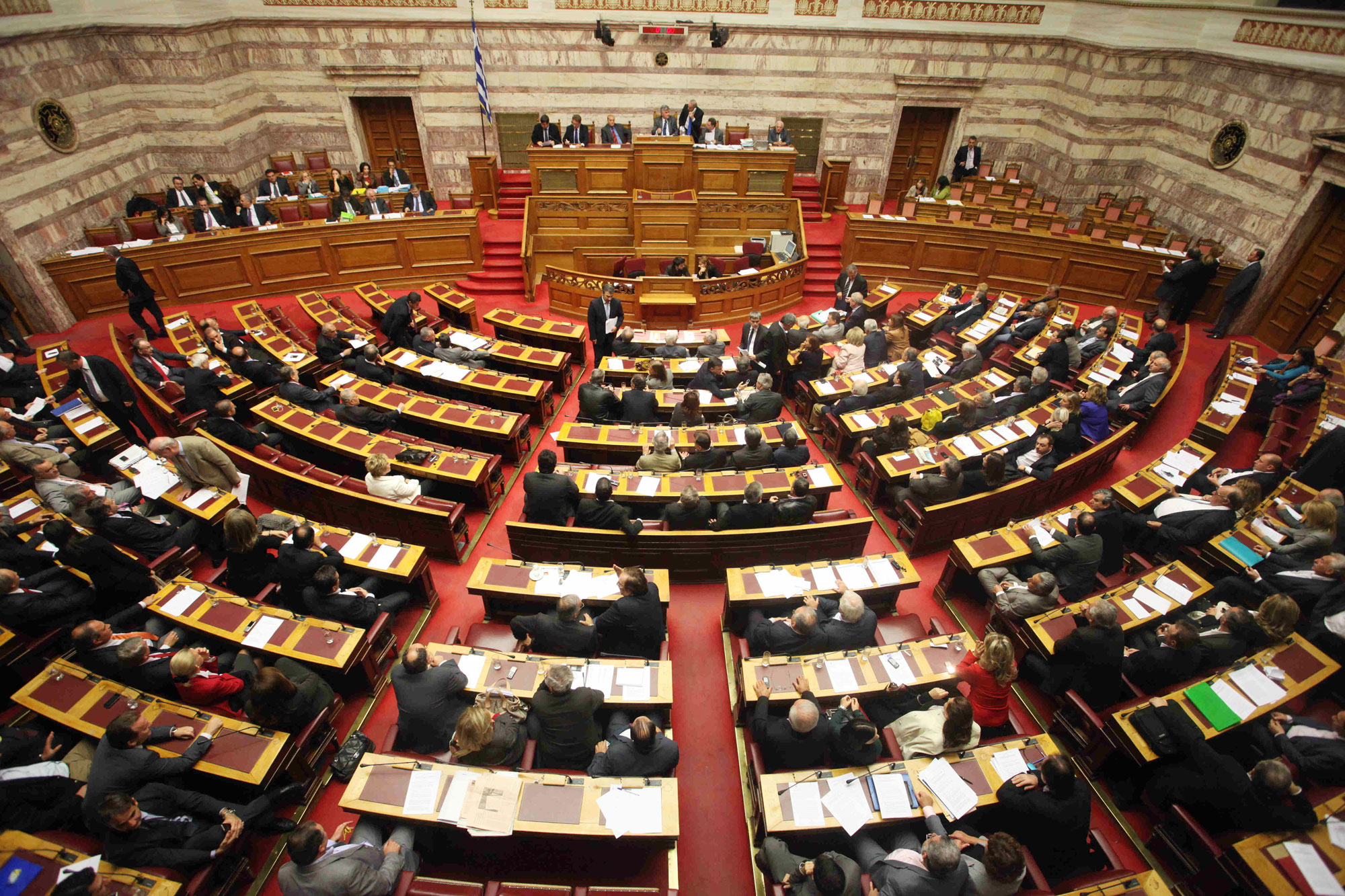 The launch of the process to review the Greek Constitution by Prime Minister Alexis Tsipras continued to dominate the political agenda in Athens on Wednesday.
The main opposition New Democracy party issued an announcement declaring its intention to participate in the debate by presenting its proposals next week. Specifically, party leader Kyriacos Mitsotakis will address the ND parliamentary group on Tuesday to outline its ideas on the Constitutional review.
The party said that conditions for a bold and wide review are ripe, adding that Mitsotakis has made this view clear since 2016, when he proposed to Prime Minister Alexis Tsipras to search for common ground on the articles that are in need of reform.
The conservative party also pointed out that the government is attempting to begin the debate on constitutional review in a divisive way, essentially ignoring the real issues that need to be addressed, in favor of scoring petty political gains ahead of the next election.
The ND announcement sparked a war of words as government sources were quick to respond to the accusations launched by the main opposition party. Government sources said it was clear Mitsotakis is afraid of the changes that will be introduced to the laws on the accountability of ministers.
The same sources pointed out that New Democracy appears to have now decided to participate in the debate on constitutional review, even though earlier this week the party was apparently ready to refuse to join efforts to agree on which articles will be revised.
The center-right party was urged to adopt a clear and responsible stance, since such a pivotal democratic procedure cannot be dependent on the internal differences within New Democracy.
On Wednesday, the Greek premier presented a series of proposals including: the introduction of "religious neutrality" to the Greek state; a new system to elect a President of the Hellenic Republic; the establishment of a proportional electoral system; changes to the no-confidence vote; and allowing the public to campaign for referenda on national issues or draft bills./IBNA