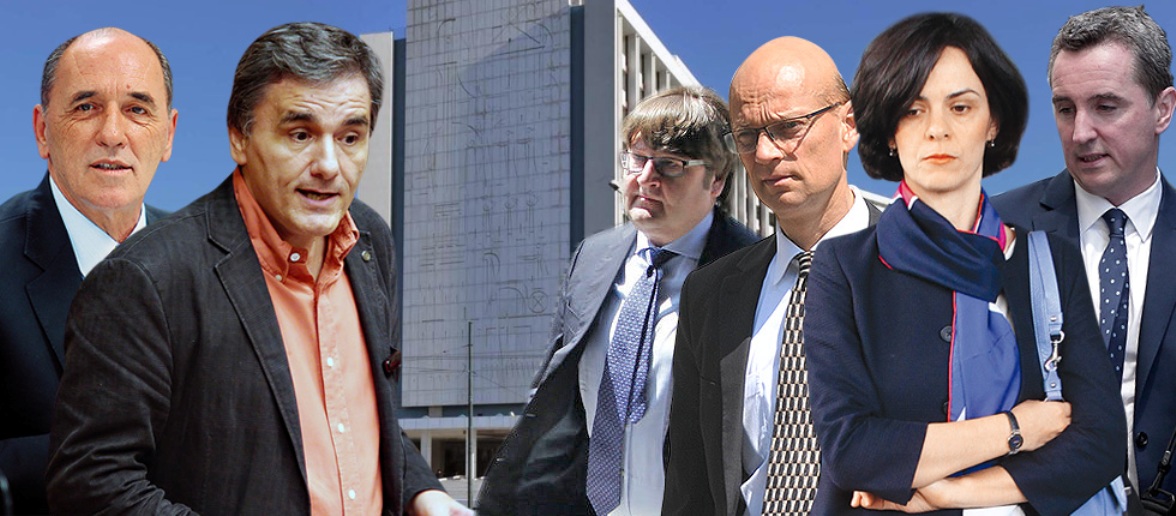 Greek government sources confirmed on Tuesday that the draft agreements with its international creditors have been delivered and are now being examined.
A Finance Ministry source said both the International Monetary Fund and Greece's European creditors have submitted draft texts of the agreements that would conclude the ongoing review of the country's bailout program – the Memorandum of Economic and Financial Policies and an updated Memorandum of Understanding respectively.
"We have received the texts", the Greek official said on the day that direct talks between government officers and creditors resumed in Athens. The source also revealed that Greece will be submitting its own proposals tomorrow.
Analysts point out that the Tsipras administration will imminently be called upon to legislate the downsizing of the tax-free income threshold; cut existing pensions; and proceed with the sale of the state-run Power Corporation's production plants as part of an agreed privatization plan.
On Tuesday creditors' representatives met with ministry officials chiefly to discuss energy-related issues.
Meanwhile, a source of the institutions revealed that there are still crucial pending issues that must be agreed in Athens despite the positive steps made in Malta's Eurogroup meeting.
Creditors maintain that the first step is to conclude the staff-level agreement (SLA) with the institutions and the technical negotiations for the debt restructuring will be completed afterwards, in cooperation with the member-states.
The ultimate aim is for a "comprehensive deal" to be reached at the next Eurogroup meeting on 22 May that would include the provision of debt relief measures as well as a decision to disburse bailout funds to Athens.
An agreement to address Greece's bulging debt will allow the inclusion of Greek bonds in the European Central Bank's quantitative easing program; a long-standing target of the Greek government that is thought will signify a "return to normality" for the economy.
In order to pressure creditors into granting Greece debt relief, the Greek government is reportedly determined not to implement any of the agreed measures before a comprehensive agreement is in place./ΙΒΝΑ