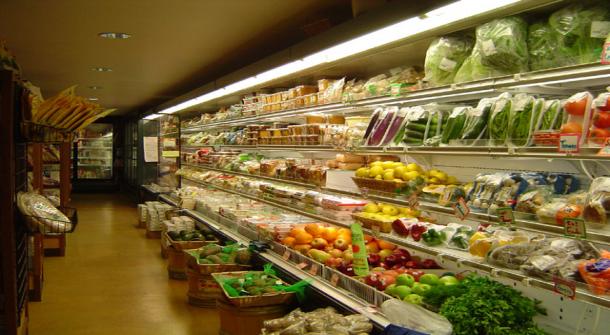 Podgorica, April 17, 2015/ Independent Balkan News Agency
By Adnan Prekic
Montenegro is one of the regional countries with large foreign trade deficit. Montenegrin import is five times higher than exports. A large part of imports make agricultural products or food. Although a significant portion of agricultural products is imported within the tourism industry, the Government believes that the trade deficit in this segment must decrease. As such, the Government has prepared measures with which it intends to limit the further growth of food imports.
In order for Montenegro to reduce food imports, domestic meat production price must be lower than 2.3 euro. This is an estimate of the Government of Montenegro who prepared the plan and the measures with which it intends to limit the further growth of food imports. In addition to reducing the production costs of meat, it has been proposed the launch of UHT pasteurized milk. The Montenegrin Government also presented the idea of the development of other foods processing industries.
Of the total food imports last year, worth 483 million euros, most of it relates to the fresh and frozen meat, worth 103 million euros. Almost everything is imported from EU countries or regions, for which there is no customs fees. EUR 75.7 million was spent on imports of pork alone, which represents 73.2 percent of the total imported meat. It was proposed that food imports would decreased when the Montenegrin could, on the principles of economic viability, produce pork whose price was less than 2.3 euros. The value of imported beef is 12.1 million and 11.3 million for poultry. Beef meat is imported from the Netherlands, Austria and Serbia, and chicken mostly from Croatian, Bosnia and Herzegovina, Serbia, Germany and Brazil.
Ministry of Agriculture of Montenegro claims that from 103 million euros worth of imported meat, 95 million relates to meat intended for further processing in Montenegro. In the import of long-term pasteurized UHT milk last year was spent 11.6 million euros, with surveys indicating that the investment in its production due to the size of investment and small market represents a huge risk for investors. Most of the milk is imported from BiH – EUR 6.1 million and Serbia – EUR 3.2 million.
The Ministry of Agriculture believes that a significant portion of imported foods is eaten by tourists, because during the three summer months were registered more than a third of imports or EUR 165 million.
Montenegrin's foreign trade in the previous year amounted to over 2.1 billion euros. This is by 1.3% percent less than in 2013. The foreign trade balance of Montenegro is still extremely negative. In the previous year, imports of goods in Montenegro were five times higher than export. Compared to 2013, Montenegro's exports dropped by 10 percent. The total foreign trade of Montenegro for the period January-December 2014, according to preliminary data from the National Statistics Agency, amounted to EUR 2.121 billion.
Compared to 2013 the foreign trade balance dropped by 1.3 percent. In 2014 Montenegro exported 338 million euros worth of goods, down 10 percent compared to the same period in 2013. On the other hand, the value of imports was 783.7 billion euros, up by 0.6 percent compared to the same period in 2013. According to these data, it can be seen that Montenegro imported five times more products worth than it exported.