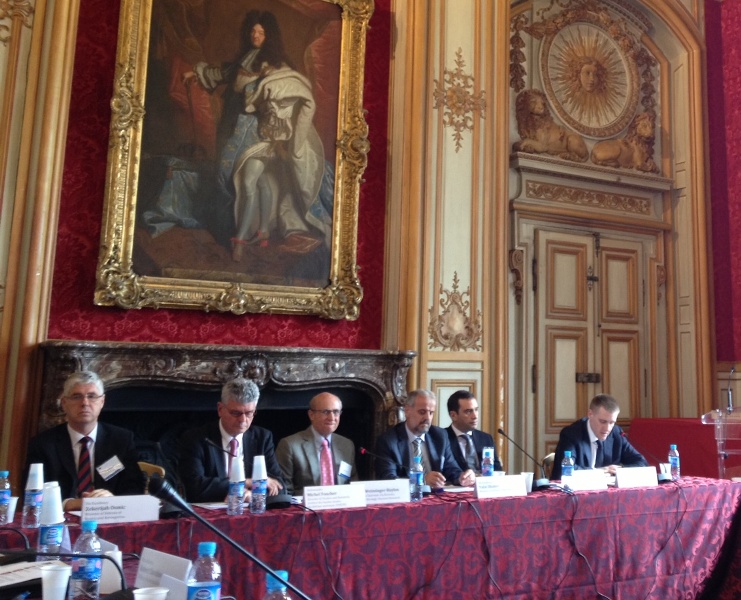 Podgorica, June 25, 2013
The government of Montenegro gives assurances that it remains committed in its objective to become full member of NATO. Montenegro is seriously working in conducting every reform that makes the country a NATO member.
The Ministry of Foreign Affairs and European Integration, Igor Llukshic made these declarations on Tuesday during the international conference (on the photo) on global security which is taking place in Paris, France.
This conference is organized by the American Center for NATO Strategic Decisions, the US and French ministries of defense, under the hospice of the French Minister of Defense, Jean Ive le Drian.
Speaking in this conference, Mr. Lukshic said that "Montenegro remains committed in carrying out reforms, especially in the domain of defense and security, strengthening of the rule of law and the growth of support given by Montenegrin citizens for the NATO integration process.
Present in this conference are senior officials of NATO member countries and countries that aspire to become part of the alliance.
Meanwhile, Lukshic has talked to the director for European Affairs at the French Foreign Ministry, Thierry Repentan.
During these talks, Mr. Repentan declared that the relations between Montenegro and France are excellent. He added that these relations have intensified after the official visit of minister Lukshic in Paris and after other visits of senior officials in the respective countries. /ibna/