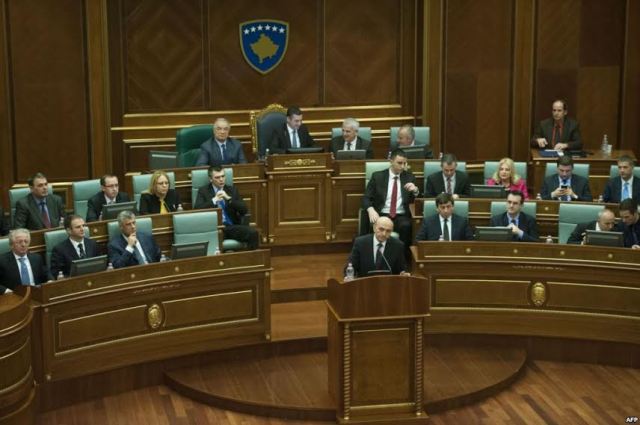 IBNA Special Report
Pristina, January 5, 2015/Independent Balkan News Agency
By Elton Tota
The new government of Kosovo has pledged that it will work for the economic development of the country, to fight corruption and strengthen the rule of law. But, experts of political developments in the country say that the agenda of the activities of new institutions will be determined by the international community.
Prominent analyst, Vilhard Shala told IBNA that dialogue with Serbia and the creation of the Special Court on KLA's alleged crimes, will occupy a key place in the government's agenda.
"Kosovo's society faces many problems, such as social economic problems and problems relating to corruption and organized crime. Unfortunately, the government will not pay the attention that the problems of the citizens deserve. As it happened with the other government, the new government too will spend most of its energies dealing with Kosovo's international problems", says Shala.
According to him, if the problems of the citizens are further ignored, than this may lead to protests that will shake the governing coalition.
"Unions have warned for protests, because they do not accept that failure to increase salaries, something which was promised during the election campaign. Kosovar farmers have also warned for protests, because they are unable to compete with the products coming from regional and international markets as a result of government subsidies", says Shala.
Meanwhile, analyst Shkelzen Dakaj told IBNA that PM Isa Mustafa must address the fundamental problems that the society in Kosovo faces.
"Unemployment among young people will be like a "time bomb" for the state of Kosovo. New institutions must boost their efforts to open new jobs and reduce poverty, otherwise, we will see massive fleeing, a phenomenon which would seriously damage Kosovo in the aspect of European and Atlantic integration and in its international recognition."
According to him, citizens of Kosovo will start to be hopeful once the government is seriously engaged in fighting corruption and organized crime and in drafting strategies in education and health.
The government of Kosovo is expected to have a busy agenda in doing its homework and along with this, it must also engage in dialogue for the normalization of relations with Serbia and the creation of the tribunal which will try KLA's alleged crimes.
"Normalization of relations with Serbia is necessary and this is the only way to move forward in the EU integration path. This normalization will also have an impact in the international recognition of Kosovo. Meanwhile, the creation of the tribunal will cleanse Kosovo of a not so glorious past with alleged crimes perpetrated by KLA", says Dakaj.
The new government of Kosovo will have two levels of obligations and responsibilities. The first one is the international level for the continuation of dialogue with Belgrade and the creation of the Special Court and then domestic obligations for economic development, reduction of unemployment, poverty and numerous challenges regarding the fight of organized crime and corruption. /ibna/