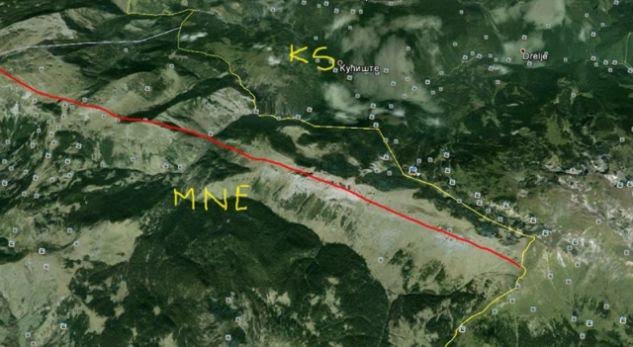 The government of Kosovo has decided on creating the commission for the measurement of the territory of the Republic of Kosovo.
The decision was taken after Kosovo could not manage to ratify the agreement for the border demarcation with Montenegro due to the opposition's objections, but also the objections of a good part of governing coalition MPs.
The ratification of the agreement is one of the main conditions of the EU for the lifting of the visa regime for Kosovo.
The government said on Friday that the commission will be comprised of representatives of the Academy of Sciences, Faculty of Sciences, representatives of the opposition, civil society and representatives of the region of Pec where the much argued border is found.
This process will also involve KFOR, EU, EULEX and US Embassy.
PM Isa Mustafa said that the scope is "to determine if Kosovo has lost any territory with the agreement", like the opposition claims.
It is believed that this commission will finalize its work at the end of January 2017.
"Meanwhile, the opposition has declared that such incentive is "an insult" and "deception", while experts say that in the scientific and professional aspect, it is impossible to measure a space which has not been determined. /balkaneu.com/