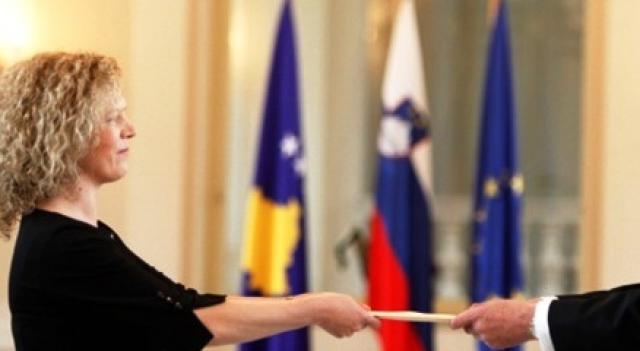 Pristina, June 13, 2013
The government of Kosovo has made several changes in the diplomatic centers of this country. The Ministry of Foreign Affairs has appointed ambassador Mimoza Ahmetaj to serve in the embassy of Kosovo in Brussels.
It's now up to the President of Republic, Atifete Jahjaga to decree Ahmetaj as ambassador. The proposal of the Ministry of Foreign Affairs dating May 27, 2013 states that this proposal has been sent to the President of Kosovo, Atifete Jahjaga.
Meanwhile, the current ambassador in Brussels, Ilir Dugolli is expected to be appointed ambassador of Kosovo in Brussels.
The Ministry of Foreign Affairs says that this decision is in the framework of the process of strengthening the foreign service of Kosovo and that it complies with the laws and diplomatic practices which are applied in Kosovo and democratic countries. /ibna/