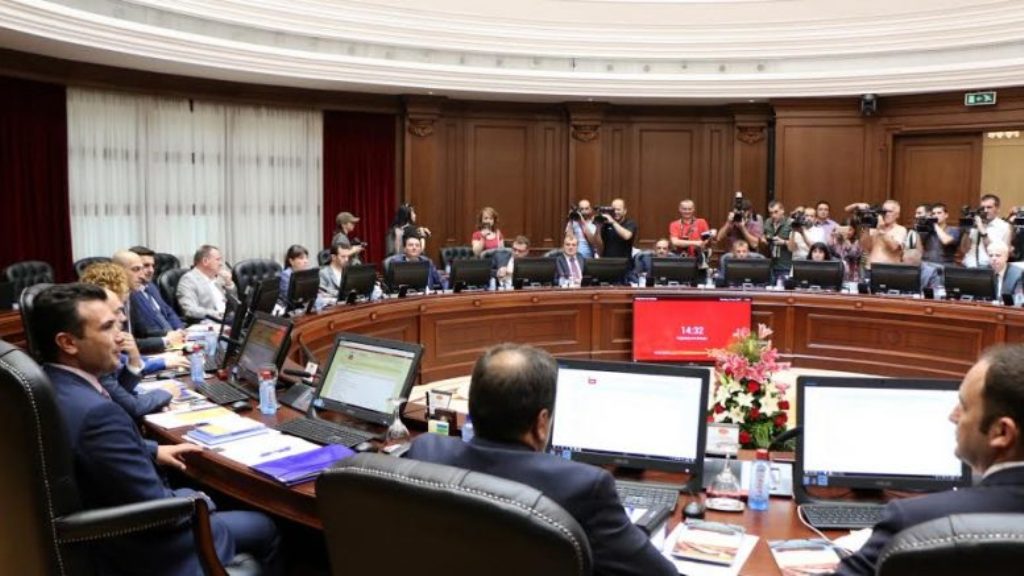 Government of FYROM has decided to include the approval of the law for a wider use of the Albanian language in the agenda of its proceedings .
The government meeting which has lasted until the early hours of the morning, agreed on coordinating the coalition partners and expert groups to draft a bill which would advance the use of the Albanian language.
IBNA was told this by the government's spokesman, Muhamet Hoxha.  According  to him, the government is planning on forming two institutions which would oversee the application of the bill on the use of the languages which will be approved.
The bill on the Albanian language is the only condition of the Albanian parties to enter a coalition with the social democrats of Zoran Zaev. Under the Ohrid Agreement, previous governments have approved several laws on the Albanian language, but they have not been fully applied by several institutions and governing levels. /balkaneu.com/