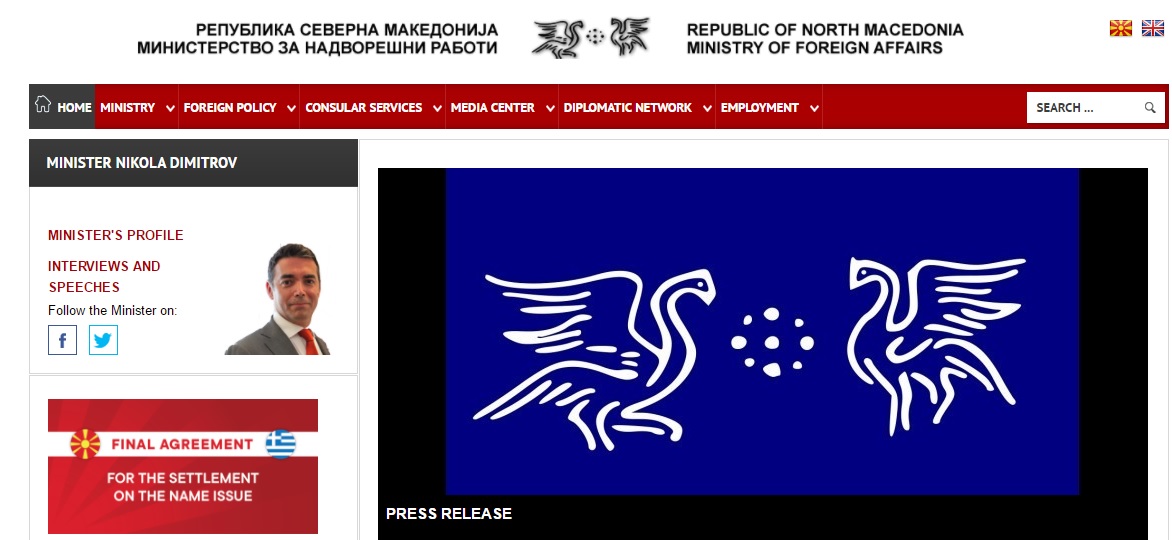 The government in North Macedonia says that it has continued its action plan in order to deliver the requirements stemming from the Prespa agreement that Skopje and Athens signed last June.
The new sign boards bearing the new countries name "Republic of North Macedonia" need to be changed in three days, the new licence plates need to be changed in four months, the new passports need to be changed by the end of the year, while the new banknotes must be emitted by 2020. These are some of the measures that the government needs to take.
Meanwhile, almost all ministries have changed their websites reflecting the new country's name.
The government and parliament have already started to use the new country's name in their communication with the media and the same thing is also expected to be done by other state institutions. /ibna/