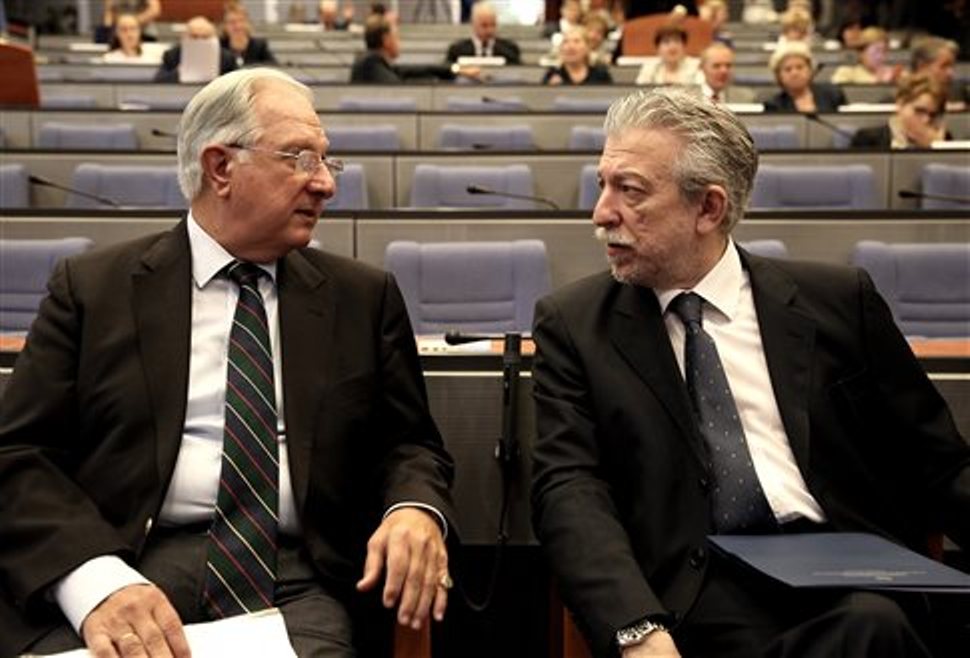 The Greek coalition government and top judicial officials were locked in a "war of words" on Monday, another spat in a series of high-profile disputes in recent months.
Observers said the government appears to be on a collision course with Justice that is expected to continue unabated.
The president of the Council of State, Greece's top constitutional court, spoke out against the SYRIZA-ANEL coalition, accusing the government of meddling in justice, and calling on the coalition to stop intervening.
Nikos Sakellariou, the Council of State president, responded to criticism by Kontonis against a recent CoS decision on the declaration of assets by justice officials. He said the minister attempted "a blunt intervention to the work of Justice".
"We do not accept directions from anyone. We are at a difficult junction. We are in the dark where the bailout agreements have put us in. There are limits to words. In my presence, minister, the intervention was in appropriate," said Sakellariou.
New Democracy called on the Prime Minister to ask Kontonis to resign his position.
"It is unprecedented for Justice to publicly accuse a minister of blunt intervention in its work. In any state where the rule of law prevails,  Kontonis would have been dismissed."
The minister himself argued that the criticism leveled at him was unfair.
Meanwhile, government spokesman Dimitris Tzanakopoulos attempted to downplay the issue. Speaking on national television on Monday, Tzanakopoulos said Sakellariou's reaction was surprising.
"There is a sense that the judiciary is arguing with itself," Tzanakopoulos told state-run ERT. "The justice system is obliged to do its job and on the other hand the government is obliged to propose legislation to Parliament," Tzanakopoulos said.
The coalition and senior members of the judiciary have clashed on a number of times in the recent past. Most notably, government officials strongly criticized judicial decisions in relation to a failed attempt to issue television licenses by international tender, without the involvement of the relevant regulator.
Observers also point out that additional friction has emerged between the two sides as a result of pressure from Greece's international creditors to speed up the judicial procedures in the country./IBNA