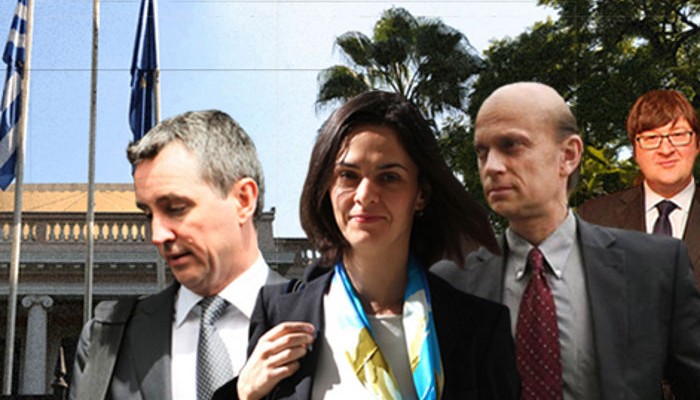 Athens, April 27, 2016/Independent Balkan News Agency
By Spiros Sideris
The completion of the negotiation between the government and lenders on the main package measures of EUR 5.4 bn – in order to achieve the targeted primary surplus of 3.5% of GDP by 2018 – announced on Tuesday afternoon circles of the Finance Ministry.
As they note, the negotiation has been closed regarding the measures of 3% of the GDP, of the July agreement, aimed at a primary surplus of 3.5% in 2018. The measures 3% of GDP correspond to EUR 5.4 bn from which have already implemented measures amounting to 2.8 bn. euros. The rest of the measures of EUR 2.6 bn will be taken in the next 2.5 years, with an average annual cost of EUR 1.1 bn.
As stressed by the same sources, the Greek side has achieved all the red lines set at this stage of negotiations on the protection of pensions, protection of primary residence, the tax-free limit and the protection of the lower layers in the insurance and tax reform.
According to the Finance Ministry circles, the IMF, ignoring the official figures of Eurostat, continues to deny that with these measures it is possible to target a surplus of 3,5% in 2018. This issue is a point of disagreement between the IMF and European institutions.
In order to reach a compromise between the IMF and European institutions, in order for the former to remain in the greek programme, the recent Eurogroup requested to allow for the possibility of coverage of possible deviations from the targets, in a way that will be a) automatic b) reliable, c) objective and d) institutionalized.
The IMF insists that Greece should legislate preventive measures, worth EUR 3.6 bn, which will be taken in case of deviation from the target program.
The Greek Government has made clear that legislating conditional is contrary to the Greek Constitution and the international legal system, clarify the same circles, making it clear that the laws passed in the Greek parliament are directly applicable and they lapse only with another law. Furthermore, the Greek Government has submitted comprehensive arguments, with which it substantiates that the enactment of preventive measures is negative for the economic climate, while it foretells the failure of the program and deters investment.
Greece has counter-proposed the establishment of a permanent mechanism for automatic correction of public finances, which will be activated in case of deviations from targets. This mechanism fully meets the above four conditions set by the Eurogroup, stress the same sources.