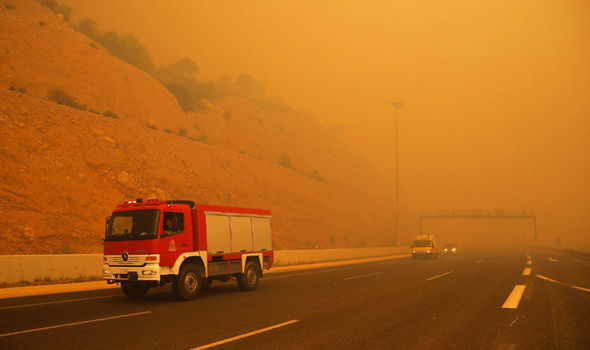 The Greek government's preoccupation with the aftermath of the devastating Attica wildfires which resulted in over 90 deaths last week, means some of the plans made in terms of political strategy and communication will be put on hold.
Local reports suggest the Prime Minister has put aside plans to announce benefits and measures boosting welfare at this year's Thessaloniki International Fair (TIF), for the time being. It is also suggested that plans for a possible cabinet reshuffle will also be put on hold, at least until the initial actions to deal with the consequences of the wildfires have been taken.
Perhaps even more crucially, some reports suggest PM Alexis Tsipras will not be taking advice to call an early election before the end of 2018.
According to government sources, plans to celebrate the end of the country bailout program on 20 August with an event in central Athens are also on hold. The celebratory events were to be attended by world leaders and senior Eurozone officials. However, notifications that plans are being put on hold have not yet been officially communicated.
In a statement to Naftemporiki newspaper, a government official said: "At this moment there is nothing. No events, no cabinet reshuffles. Not even the TIF. We will revisit everything from scratch when circumstances allow us".
The good news for Greece came in the economic front on Wednesday, when the German Parliament's budget committee approved the disbursement of the last loan installment of Greece's bailout program, amounting to 15 billion euros.
As things stand, the Tsipras administration is under immense pressure by the opposition and mainstream media to accept responsibility for the lives claimed by the Attica wildfires and have key ministers and state officials fired. However, government officials insist that changes to personnel will not be made for as long as the effort to provide relief to victims continues.
The SYRIZA/ANEL coalition is currently focusing on taking preventive measures against the breakout of similarly devastating wildfires in future, as well as organizing the effort to restore homes and the environment from the catastrophe left behind by the blazes.
Companies, foundations, organizations and thousands of private individuals have come forward to help the victims of the deadly Attica wildfires. In a statement on Thursday, the government thanked everyone for their donations and moving response so far./IBNA