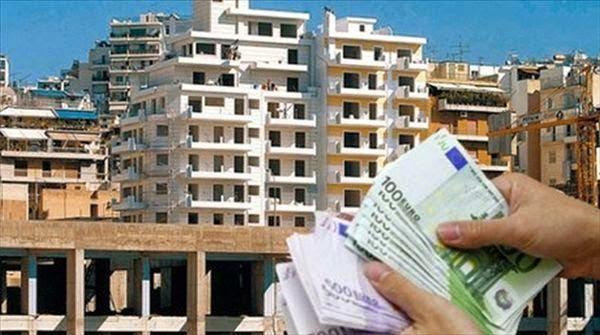 The Greek Finance Ministry is working on a set of so called "countermeasures" it will propose to creditors, aimed at offsetting the extra austerity which is expected to be imposed in order to make sure fiscal targets are met.
According to government sources, for every euro resulting from the lowering of the tax-free threshold, the Greek government will have the right to enact corresponding reductions in the property tax or VAT rates.
When direct talks with the "quartet" of international creditors resumes in Athens next week, the Greek government is expected to propose the replacement of the unpopular Unified Property Tax – known as ENFIA – by a Large Property Tax. Government officials hope that this would limit objections by Syriza and ANEL MPs, which are already being voiced, to the looming austerity package as part of any agreement to wrap up the review of the country's bailout program.
Finance Ministry sources maintain that the new tax will provide a wide range of rates and scales to ensure progressiveness, while it will be as much as 40% lower for small property owners and those on low income. Those on larger incomes are expected to be burdened more, as will those who own larger and more valuable properties. It is worth noting that there is no information yet as to how "larger income" will be defined by the government.
This is not the first time the Greek government has sounded out creditors over the possibility of replacing the ENFIA tax, with the former ruling out any such notion. Creditors reportedly fear that linking property tax to income criteria will reduce the effectiveness of the measure and result in less revenue being collected. Athens argues that if a 40% property tax decrease materializes, the total fiscal gap in the current budget will be approximately one million euros.
ENFIA applies to roughly 6.35 million taxpayers in Greece. Before coming to power in 2015, leftist Syriza had promised to abolish the unpopular tax. However, the tax remained part of Greek revenue policy, raking in about 2.65 billion euros per year. The revenue target is expected to remain unchanged.
Furthermore, the Greek side is expected to propose that any new measures proposed by creditors, i.e. pension cuts, tax-free threshold reduction, etc., are taken gradually./ΙΒΝΑ