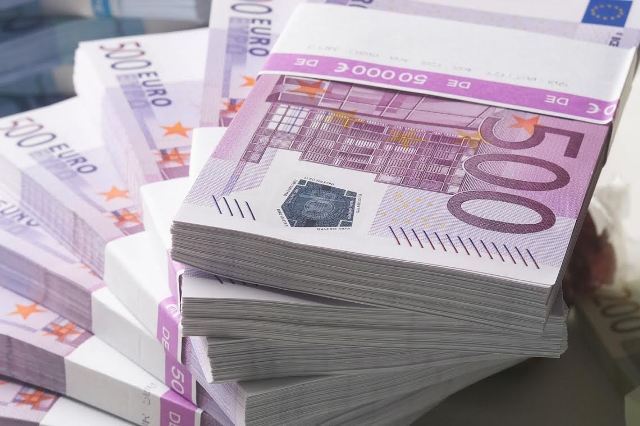 Skopje, 20 July 2016/Independent Balkan News Agency
By Naser Pajaziti
The government n FYROM  has launched in the market euro bonds at a value of 450 million euros. The first auction for the sale of euro bonds amounting to 650 million euros, was canceled following the opposition's reactions and its call for foreign banks not to respond to this offer made by the government of FYROM, as in the future, they will be held accountable.
But yesterday, the government emitted euro bonds at a value of 450 million euros, with an interest rate of 5,6% and a maturity period of 7 years.
Ministry of Finance said that these bonds will be used for the budget and the payment of other debts.
"The government has managed to secure the necessary means for the preservation of macroeconomic stability and to continue the developing trend in the country", said the minister of Finance, Kiril Minoski.
The opposition has once again launched accusations, by stressing that Nikola Gruevski and his collaborators have committed the most serious financial crime in the history of the country and for this, the opposition says that they must be held accountable.
"The total amount that citizens will pay back for this debt is 776 million euros. Meanwhile, today, the country's public debt amounts to 5 billion euros or 54% of GDP and this, without including the hidden debts that this government has taken", said the former deputy minister of Finance, Kire Naumov of SDSM (Macedonian Social Democratic Union).
The opposition said that in the future it will do everything to prevent these funds from being spent in a non productive manner.
The banking expert, Branimir Jovanovic told IBNA that these funds may be used by the government to buy the elections.
"The money has been planned on being used to cover budget deficit. But I think that the money will be spent to buy the elections. They will be spent for projects such as Skopje 2014, for baroque facades of the city's mall, for million euro travels and things like this", says Jovanovic, who is an activist of civil society and who warns protests against these constant loans that the government is taking. /balkaneu.com/