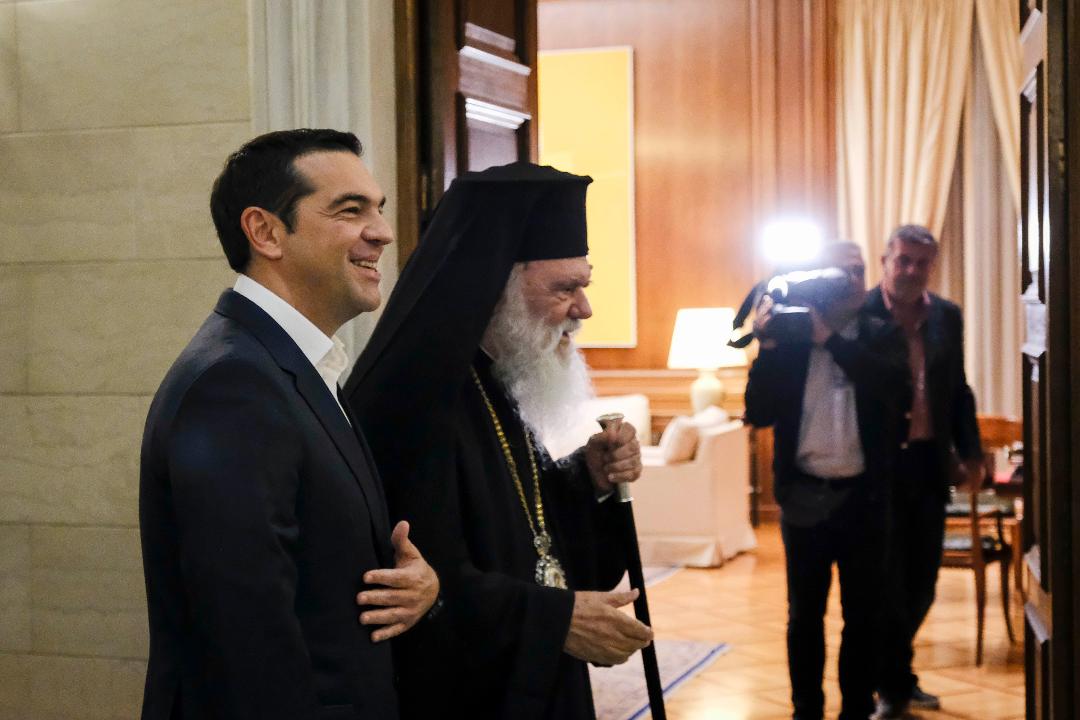 The Holy Synod of the Church of Greece decided last week to partly reject a historic agreement struck between Prime Minister Alexis Tsipras and Archbishop Ieronymos to reform relations between the State and the Church.
Aspects of the Tsipras-Ieronymos deal were flatly rejected by bishops in a tense meeting last Friday. However, it was also decided that the bulk of the preliminary agreement could form the basis for further discussion with the government.
Crucially, bishops rejected plans to remove clerics from the state payroll and have their salaries subsidized by the State instead. The Holy Synod decided to discuss the agreement with the State afresh, on the condition that clerics will not be removed from the state payroll. Clerics and a large number of bishops fear the Church will ultimately be called to use its own funds to pay the wages of priests.
In response, the government said it will introduce a draft bill imminently that implements the provisions of the deal. The coalition also appeared determined to change the way clerics are paid, arguing that the issue falls exclusively under State jurisdiction.
"The payroll status of clerics is, in any case, the responsibility and decision of the state," a government statement reads. The government has promised to make about 10,000 appointments to the public sector as of 2019, in place of clerics moved off the State payroll.
Analysts point out that if the Tsipras administration moves unilaterally to change the status quo, it will land itself into serious crisis with the Church of Greece. Government sources pointed out last week that main opposition New Democracy party may have played a part in influencing bishops to reject the agreement.
Earlier, the Archbishop had urged the members of the Holy Synod to approve his deal with Tsipras which also addresses long-standing disputes between the two sides, such as the management of disputed real estate assets and promoting "religious neutrality" of the State.
He also recommended the establishment of a working committee of legal experts and clerics to consult with the state on the exact parameters of the agreement. "Our cooperation is a further step in the establishment of our distinct roles in the framework of serving the interests of our people," Ieronymos told the Athens News Agency./IBNA