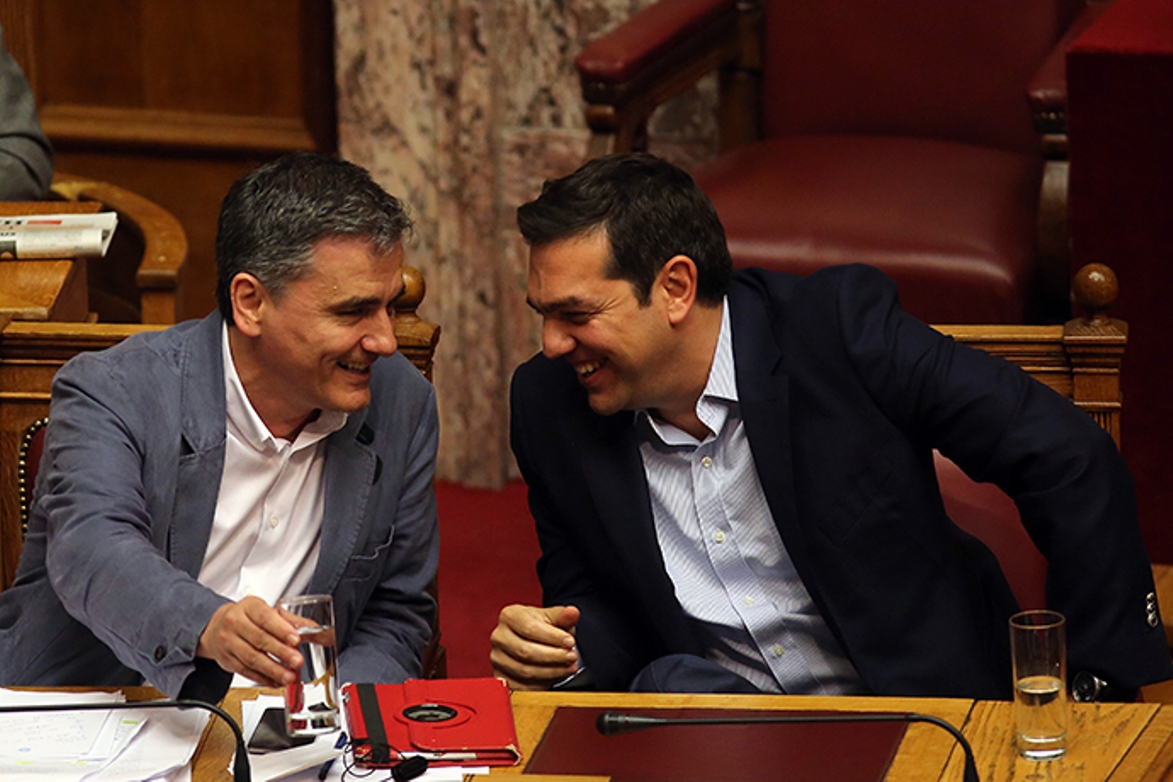 Government sources denied recent media reports and rumors suggesting Finance Minister Euclid Tsakalotos could be replaced in a possible cabinet reshuffle.
Some reports suggested that Tsakalotos has been in disagreement with the Prime Minister over government strategy and was keen on being moved on to a different post.
The government sources said over the weekend that these media reports are "monotonously repetitive", adding that the only moving Tsakalotos will be doing is when he returns to the Finance Ministry from his short holidays in the city of Preveza.
The sources did not touch upon rumors that there appears to be a rift between Prime Minister Alexis Tsipras and the Finance Ministry chief.
Recent reports suggested that political developments should be expected imminently in Athens, involving the minister of Finance at the heart of cabinet reshuffle scenarios. Some went as far as to suggest that Tsakalotos may not be in charge of the Ministry of Finance when then Euro Working Group is next scheduled to meet on 4 September.
Protracted negotiations over the sweeping reforms that lie ahead in social policy, administration and other policy areas could potentially jeopardize the government's intention to conclude the bailout program in 2018.
According to some local press reports, the Prime Minister and Euclid Tsakalotos were said to be in disagreement over the way out of the current bailout program.
Tsipras appears to be optimistic that Greece will be able to make a "clean exit" and regain permanent access to international debt markets in 2019. Government spokesman, Dimitris Tzanakopoulos, said over the weekend "the preparation for the country's exit from the program in August 2018 without additional measures" is the government's priority.
Tsakalotos, on the other hand, reportedly believes that Greece may need an "Enhanced Conditions Credit Line" (ECCL) from the European Stability Mechanism (ESM), with a 2-year duration./IBNA